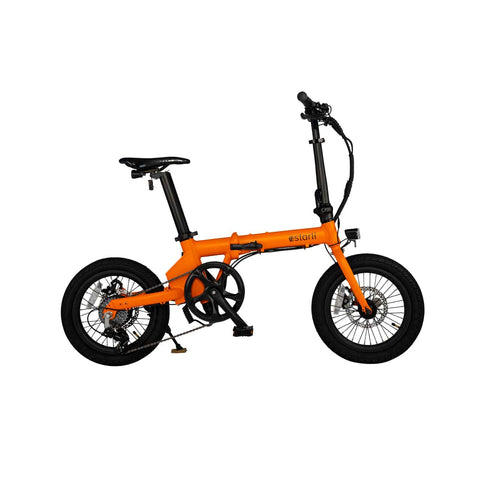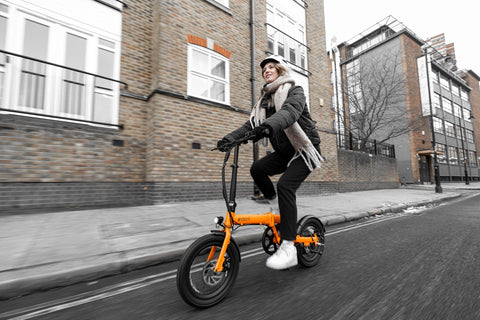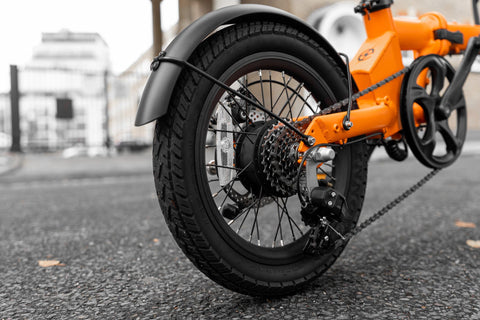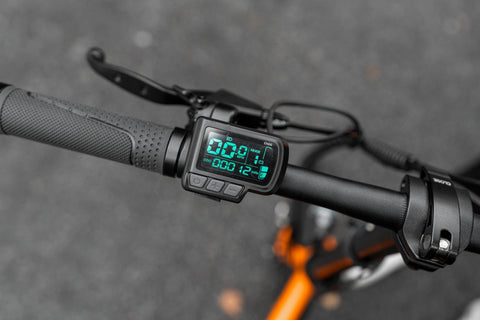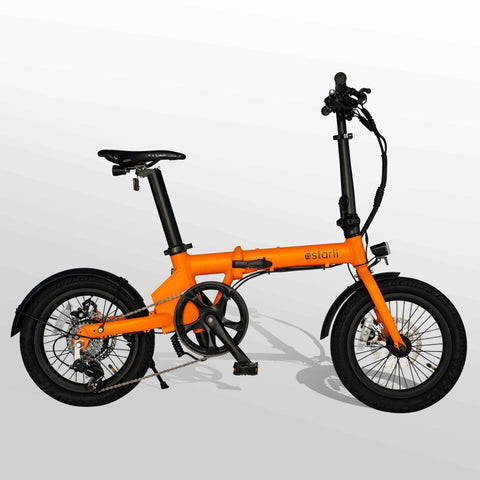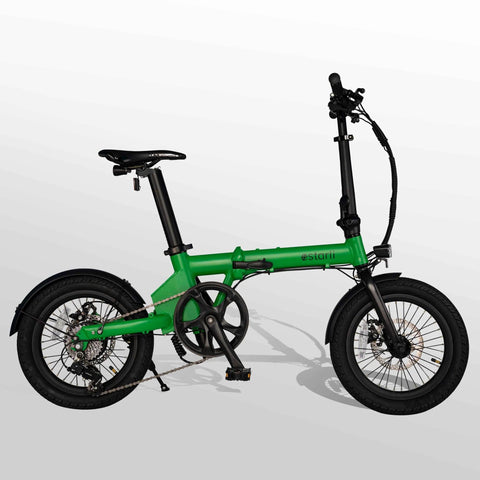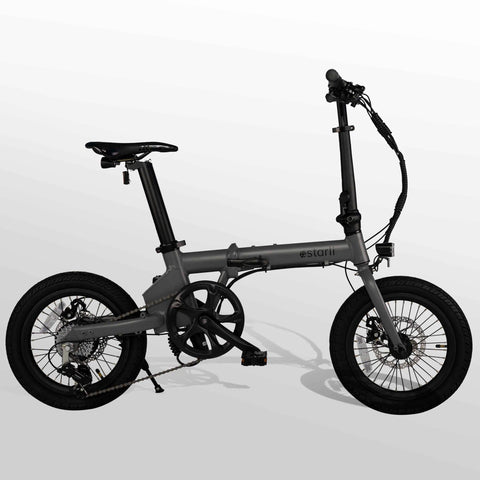 Estarli e16.7 Folding Electric Bike (Discontinued)
This product has been discontinued. You can browse our recommended lightweight folding bike alternatives here. All alternatives are under 21kg.  
The e16.7 is Estarli's new seven-speed version of their original folding electric bike. Made in the UK, it's a great, lightweight option for commuters and cyclists around town and features in our 2023 list of best ebikes.
Specification
BUILD
• Sizing - One size fits all. Typically suitable for adults from 5'0 to 6'5.
• Max Rider Weight - 110 kgs
• Folded Dimensions - 45cm x 66cm x 84cm
• Frame Material - High strength 6061 aluminium.
• Wheel Size - 16 inches
• Weight - 14.5 kgs
• Gears - Shimano 7-speed
• Brakes - 160mm disc brakes front & rear
• Assembled & built - Berkhamsted, UK

POWER AND RANGE
• Range - 50km (unlimited without power assist)
• Motor - 250 watt, 40nm high torque, 36v. Brushless hub motor.
• Battery - Samsung/Panasonic 7.2ah 36v, hidden in seatpost.
• Charging - 3-5 hours (110v - 240v). Charger included.
• Speed - 15.5mph (UK e-bike speed limit)
• Power Modes - 6 power assist modes

FEATURES
• Display - Waterproof display with USB charging
• Lights - Front & rear
• Mudguards - available on e16 Pro
• Rear Rack - available on e16 Pro
Shipping & Warranty
We offer free delivery on Estarli bikes. Delivery time on the e16.7 is 2 weeks.

All Estarli bikes come with a 2 year warranty - please see our Refunds section for full details.
The perfect package
The Estarli e16.7 is one of our favourite folding bikes.
Underneath its compact and colourful exterior is enough power, tech and practicality to make GoCycle, Brompton and MiRider take note.
Looking for a folding e-bike? This is it.
Highlight features
Three of the coolest features on the Estarli E16.7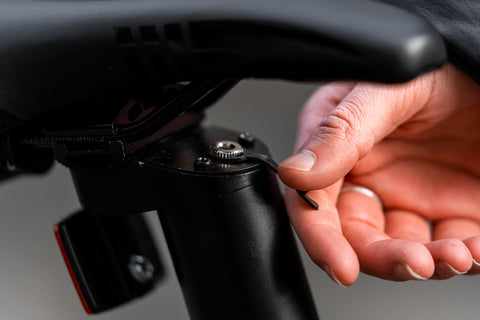 Saddle charging
Most electric bikes store their battery in the frame, however the e16.7's is located in the seat post. You can remove the whole battery for charging, without needing to take the bike indoors.
Clear display
The compact and easy to read display unit on the handlebars keeps you up to speed with your power mode, range, and other riding stats – and with only three buttons to cycle through settings.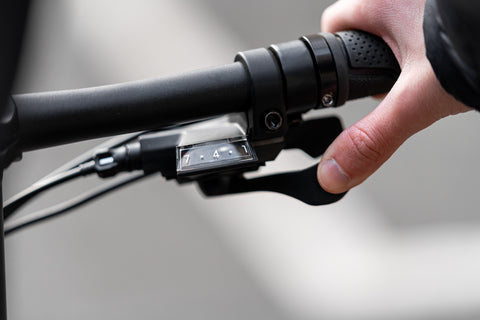 Seven gears
The e16.7 can take you anywhere, the 250W motor coupled with seven-speed gearing allows you to tackle even hilly terrain with ease and whistle along the flats without breaking a sweat.
Want to read more?
Check out our full review of the Estarli E16.7, with our Ride and Review star ratings and further detail on the important features.
Get the best price
Can't wait to get your hands on a new e-bike, but always want the best deal?

Save up to 42% with the Cycle to Work scheme. You can learn more here.