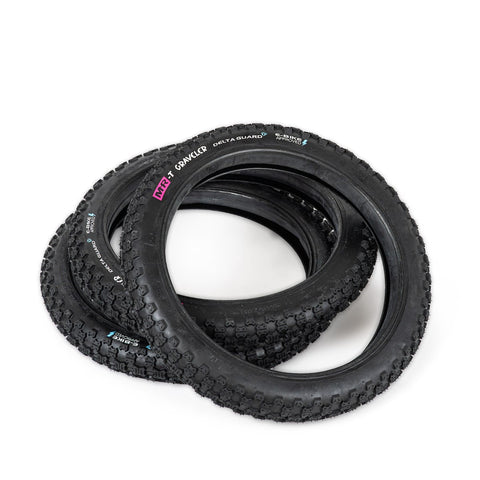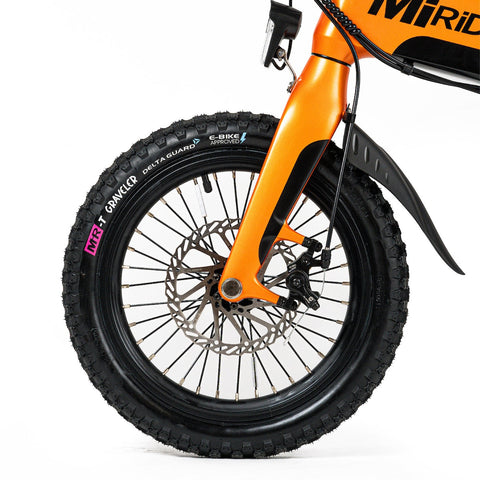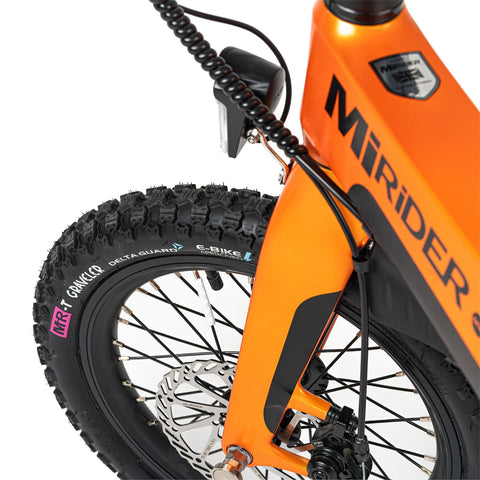 MiRider Graveler Tyre (Pair)
FREE shipping to UK 🇬🇧
Take the road less travelled with MiRider Graveler Tyre. Chunky and ultra-durable, the Delta Guard belt ensures maximum puncture protection and low rolling resistance, while the rubber coating on the side walls guards against cuts. Conquer any terrain with confidence!
This is a pair of tyres.
Join our growing base of happy customers:
Andrew Fellas
Estarli e20 - Verified Buyer
Electroheads' social media reviews are not only accurate, they are very helpful & enjoyable to watch. This led me to making a purchase via their website, the service I received was excellent and the item arrived on time. I would thoroughly recommend Electroheads.

★★★★★

Aris Donahue
Estarli e28 - Verified Buyer
I took a look at the tenways, but I ended up going for a Estarli e28 pro - pretty simliar price and specs.

★★★★★

Daniel Hogarth
Jeep Camou - verified buyer
The jeep camou 2xe has been a game changer. I love riding it, and I'm saving money on fuel. The scooter is fantastic, and the service from Electroheads was great, and the product arrived promptly.