ELECTROHEADS x BRANDALLEY
SAVE UP TO £750 ON MATE ELECTRIC BIKES
In partnership with BrandAlley.co.uk
From BrandAlley, to you, via us...
We're teaming up with the UK's best flash sale website, BrandAlley.co.uk, to offer you a massive discount on MATE electric bikes courtesy of Electroheads.

That's right, you won't find deals like this anywhere else. Clock's ticking – to get up to 25% off MATE bikes for a limited time only, you'll need to head over to BrandAlley and sign up for the best deals.

What are you waiting for?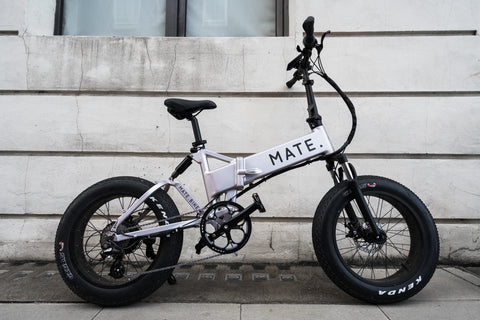 MATE X
The fat tyre folder that will take you anywhere. Front and rear suspension; chunky, 20" tyres; 250 Watt Bafang motor, and more, this bike really has it all. We don't think we've ridden a more comfortable bike, like... ever.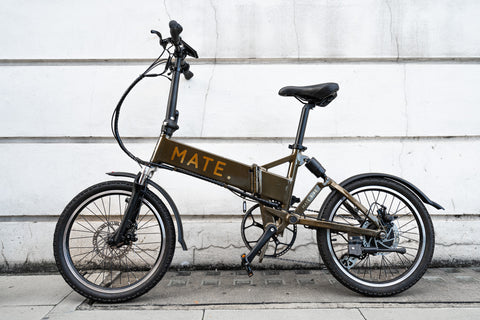 MATE CITY
Take on the urban jungle, and win. The MATE City packs power, presence and practicality to make everyday feel like an adventure. Say goodbye to the bus, train or car, and revolutionise your commute. Interested? Of course you are.
Want even more money off, MATE?
Pssst, over here. By now you're probably already interested in that sweet deal on the MATE bikes, but Electroheads would like to offer you an additional £20 off a MATE bike if you sign up to our regular newsletter.

Hear about the world of Electroheads and keep up to date with the best new products coming in 2023.
To get this additional £20 discount code, please sign up to the Electroheads newsletter to unlock the BrandAlley checkout discount.
Use the form below:
Chunky 20" tyres
Extreme comfort
Front and rear suspension
Easy rider
Highlight features
What makes MATE bikes so damn good?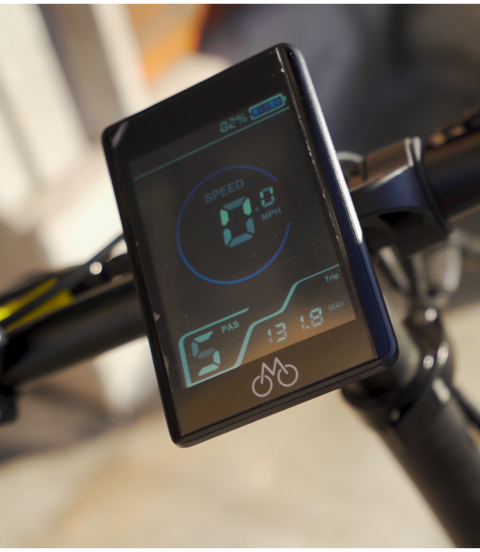 Large display
Both X and City bikes come with a large smart LCD colour screen to display all your stats and riding info whilst on the go. Track your mileage, pedal assist settings, current speed and much, much more.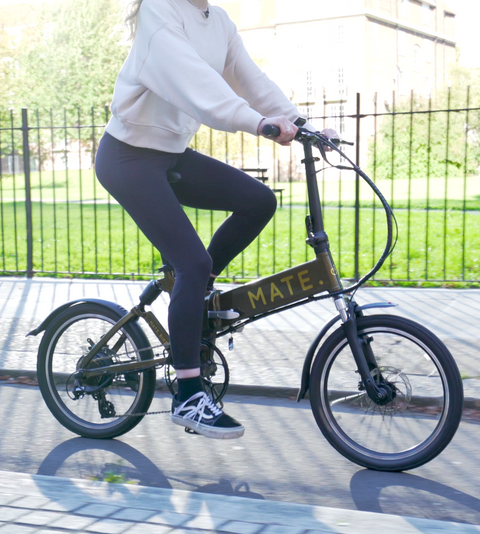 Riding range
Tackle the city, the commute, and the countryside all in one trip. The City offers 80km (50 miles) of cross-town power, with the X providing up to 120km (70 miles) of full electric performance.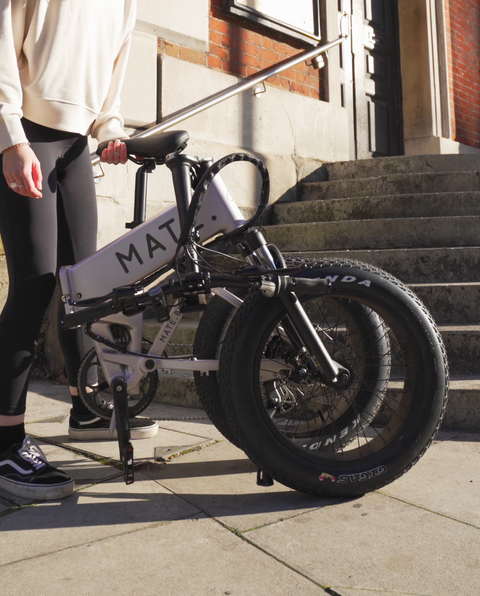 Folding freedom
Take your MATE bike with you everywhere you go – even the bigger X bike collapses into a compact package. Fold it up for a quick hop on the train, for storage at home, or pop it in the boot of your car and take it on holiday.
Who are MATE?
MATE bikes are some of the highest quality electric bikes in the world right now – and have been since 2016.

A combination of Danish design and engineering, these bikes will help you go further and faster, all with a bigger smile on your face. Adventures are fun, MATE bikes make them better.
What's the deal here?
At Electroheads we've always got our eye out for the best value deals for our community. Which is why we're super-excited to be partnering with BrandAlley.co.uk, the UK's best flash sale website with members-only discounts on a wide range of premium brands.
BrandAlley have asked Electroheads to be their e-bike and e-scooter partner, advising on the best e-mobility products available today, and helping them source the best value for our audience. That's you by the way. Go on, sign up, do it...