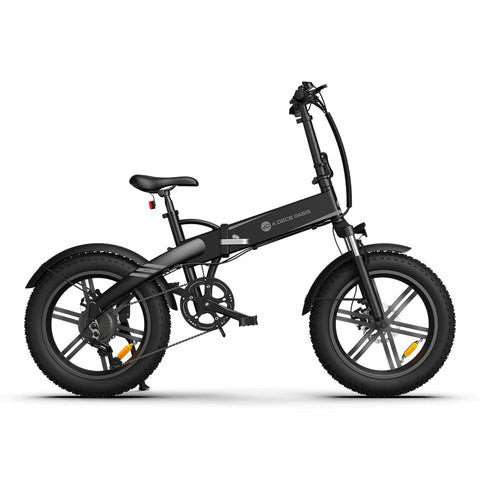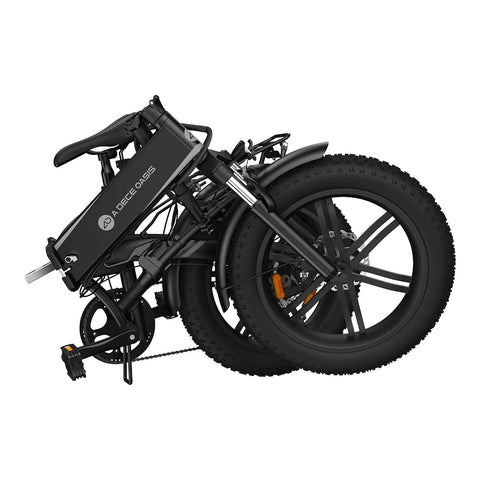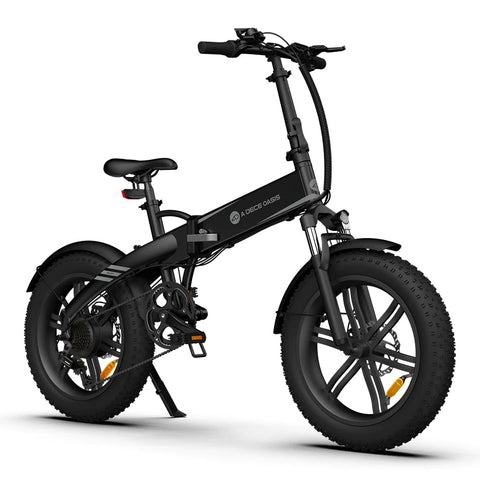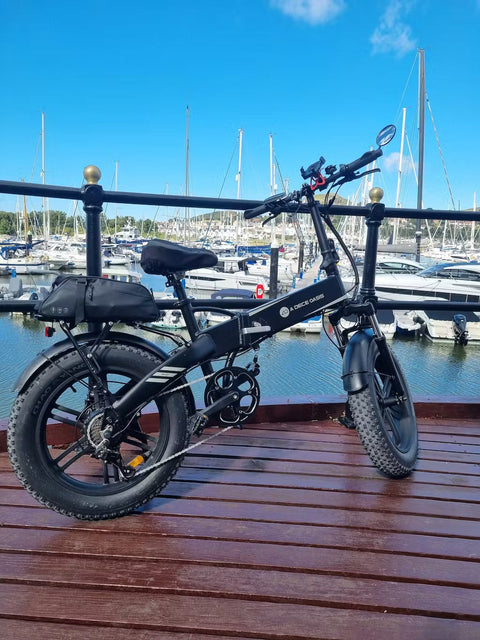 ADO Beast 20F (500W) Electric Bike
Free UK Shipping! 🇬🇧
Save between 22% and 42% when purchasing with a cycle scheme. Learn more here.
The ADO Beast 20F (500W) is the most powerful bike in the ADO Beast range. 
It features an upgraded motor (500W of power, compared to the 250W on the standard model) and a throttle, allowing the rider to ride the bike without pedalling.
The bike features a torque sensor pedal assist (for riders who would prefer to pedal, rather than using the throttle), 7-speed Shimano gears and high-grip fat tyres to conquer steep hills and mountain terrain. 
The Beast also comes equipped with a large capacity 14.5Ah battery, delivering 120km of range, as well as dual hydraulic brakes and front suspension for efficient climbing and a comfortable feel on or off road.
**This eBike has a motor output exceeding 250w and speed assistance exceeding 15.5mph. This eBike cannot be used on UK public roads. See Specification section for more information**
Electroheads Verdict
With five different power modes to choose from, you can have as little or as much support to get you from A-B. In mode 5, the Beast lives up to its name, accelerating quickly.

The motor feels responsive, with almost no lag throughout the gears. The Shimano 7-speed shifts smoothly up and down. When test riding the bike the motor and battery feel high quality, everything is responsive and fast, and all the components work well together.

You feel the pulling power of the 500w motor, but never does it feel uncomfortably fast, or uncontrollable, balance is at the heart of the Beast it can be as powerful or subtle, as you want it to be.

(By Josh Lyons - Electroheads e-bike reviewer)
Specification
POWER & PERFORMANCE
• Battery: 36V/14.5Ah lithium-ion removable battery
• Hub motor: 500W brushless hall motor
• Max speed: 25 km/h
• Electric power range: 120 km
• Max load: 120 kg
• Transmission: Shimano 7-speed

BUILD
• Net weight: 28.5 kg
• Unfolded dimensions: 1740 x 595 x 1200 mm
• Folded dimensions: 1090 x 520 x 735 mm
• Max Uphill: 40º
• Tyres: 20 x 4" rubber pneumatic fat tyres
• Water resistant: IPX5
• Frame: Aluminum alloy, foldable
• Brakes: Hydraulic disc brakes

FEATURES
• Display: IPS color display, clearly under the sunshine (IPX7)
• Suspension: Front fork shock absorbers
• Pedal assist: Torque sensor
• Headlight: IPX5 waterproof, 1200 Lumen

EBIKE LAW: The legal power limit for ebikes in the UK is 250W, this bike is 500W, which means it cannot legally be ridden on UK roads. However, it can be used on private land.
Shipping & Warranty
Shipping:

UK: Standard Tracked UK Delivery (3 - 7 working days)
EU: Standard Tracked EU Delivery (3 - 5 working days)
US: Standard Tracked US Delivery (3 - 5 working days)

Manufacturer's Warranty:

ADO offers a 1-year, all-inclusive manufacturer's warranty for the owner against all manufacturing defects.
Unleash the Beast
The ADO Beast is a powerful and practical electric bike that's equally suited to the city and the country.
With 60Nm of torque, the Beast's motor can power you up steep hills (up to 40 degrees of incline), and thanks to its fat tyres, front suspension and comfort saddle, you'll get up hills in comfort and style.
The Beast even folds in half, meaning it can be loaded into the back of a car or packed neatly away in the shed.
Three things we love about the ADO Beast 20f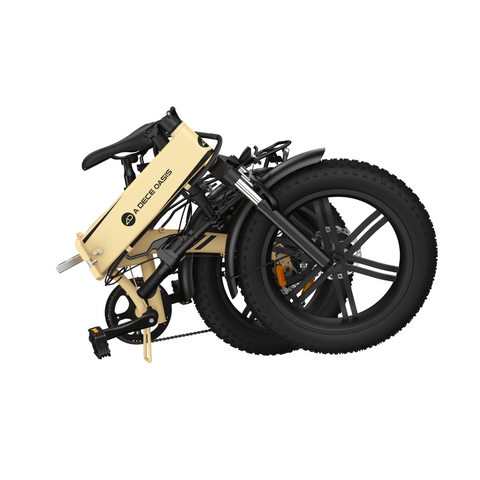 Form Factor
The ADO Beast is a big bike that folds down into a relatively small form factor. This makes it a great option for packing into the car or van for a weekend getaway.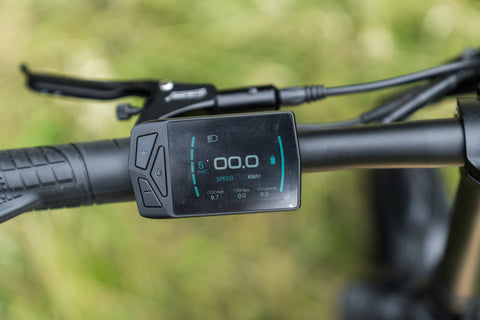 Clear display
The large anti-glare screen allows you to control your bike's settings with ease. Toggle your power assist mode, track all your ride stats, monitor your remaining range and activate the lights.
Supreme Comfort
The ADO Beast is an all-rounder. It's a comfortable city cruiser, and it eats up trails and hills for breakfast. If you're looking for an e-bike to take on all challenges, this could be the one for you.
Get the best price
Can't wait to get your hands on a new e-bike, but always want the best deal?

Save up to 42% with the Cycle to Work scheme. You can learn more here.
Join our growing base of happy customers:
Andrew Fellas
Estarli e20 - Verified Buyer
Electroheads' social media reviews are not only accurate, they are very helpful & enjoyable to watch. This led me to making a purchase via their website, the service I received was excellent and the item arrived on time. I would thoroughly recommend Electroheads.

★★★★★

Aris Donahue
Estarli e28 - Verified Buyer
I took a look at the tenways, but I ended up going for a Estarli e28 pro - pretty simliar price and specs.

★★★★★

Daniel Hogarth
Jeep Camou - verified buyer
The jeep camou 2xe has been a game changer. I love riding it, and I'm saving money on fuel. The scooter is fantastic, and the service from Electroheads was great, and the product arrived promptly.