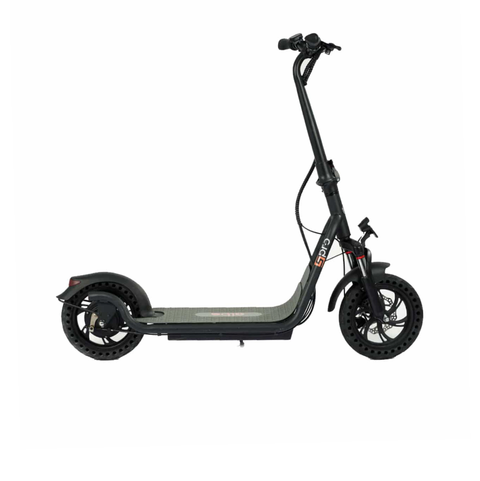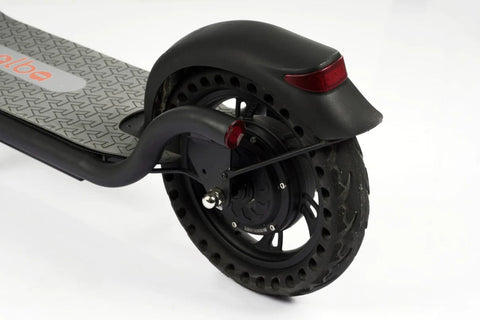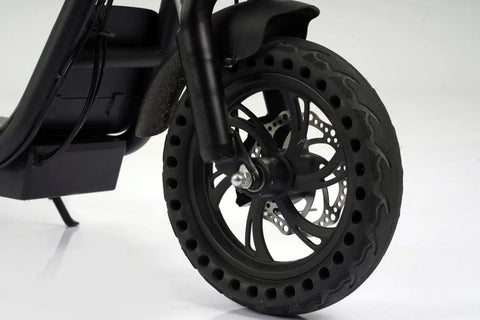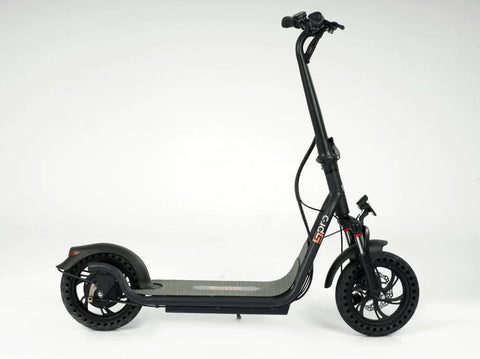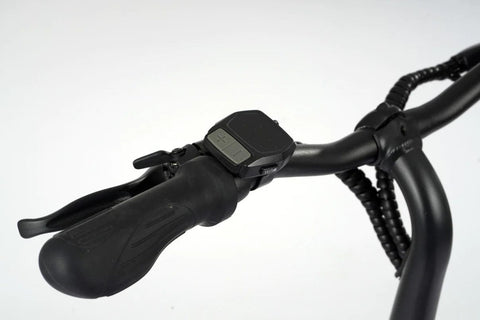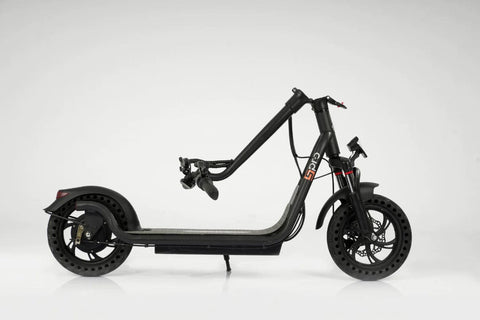 Alba E-Bikes S Pro Electric Scooter
FREE shipping to UK 🇬🇧
Usage of e-scooters is not legal on public roads, sidewalks or footpaths in the UK 🇬🇧 For more information, please click here.
The S Pro is Alba E-Bikes' first electric scooter. The modern design features a foldable frame to be easily carried on public transport – yet it maintains a powerful electric range of up to 62 miles.
The front suspension and 12" tyres are designed to make each ride as comfortable as possible – making it the perfect scooter for zooming through the city streets.
Other notable features include a display screen to monitor your journey, as well as both front and rear lights.
Specification
POWER AND PERFORMANCE
• Battery: 36V 10.5Ah (378 Wh) Li-Ion Battery
• Charger voltage: ALBA Li-Ion Charger 110-240v AC 50-60HZ36V2A
• Charging time: 4 hours
• Motor: ALBA 350 W
• Max Speed: 15.5 mph
• Electric power range: 62 miles
• Max load: 120kg
• Max incline: 12 percent

BUILD
• Size: 1220mm x 610mm x 1130mm
• Folded size: 1220mm x 610mm x 630mm
• Weight: 22.5kg
• Suspension: Front suspension
• Tyres: 12" puncture-proof solid
• User: 15+
• Waterproof rating: IPX4
• Braking system: Front - disc brake, rear - drum brake

FEATURES
• Display screen: Control panel
• Function: Riding speed, battery, light switch, power button, speed gear
• Light: Front and rear
Shipping & Warranty
Alba E-Bikes offers a 2-year warranty on all products.

Orders are typically dispatched within 2-4 business days of an order being placed.

Free shipping is available on all Alba E-Bikes products when buying through Electroheads.

For more information, please contact us by emailing hello@electroheads.com