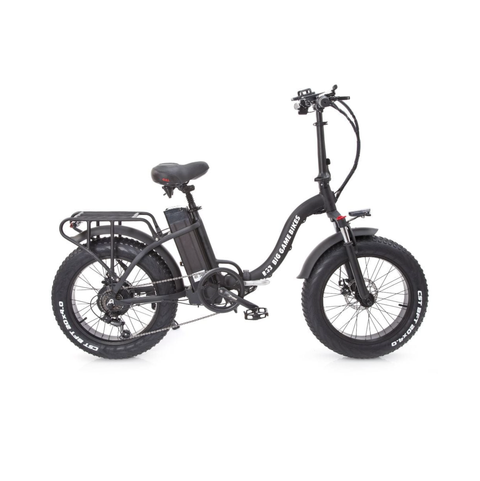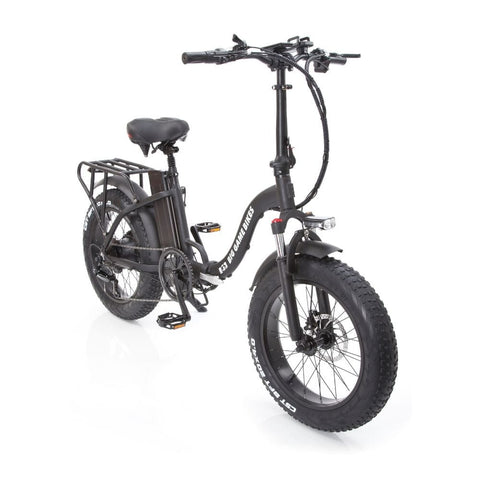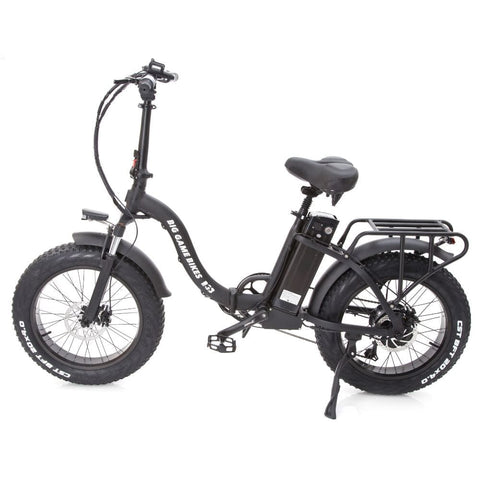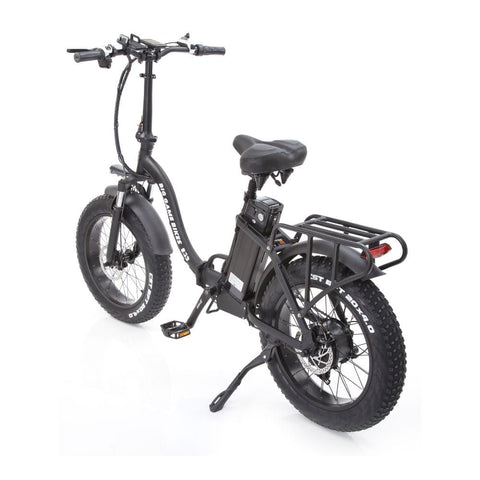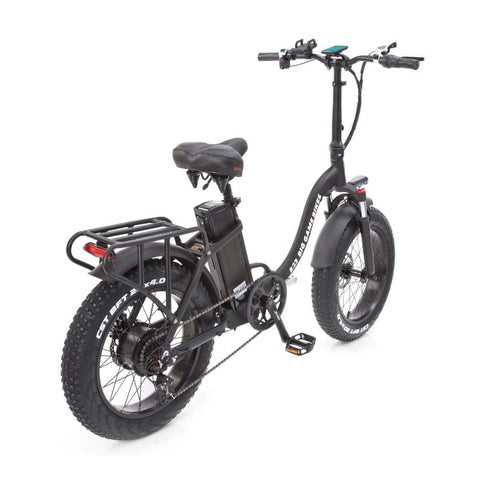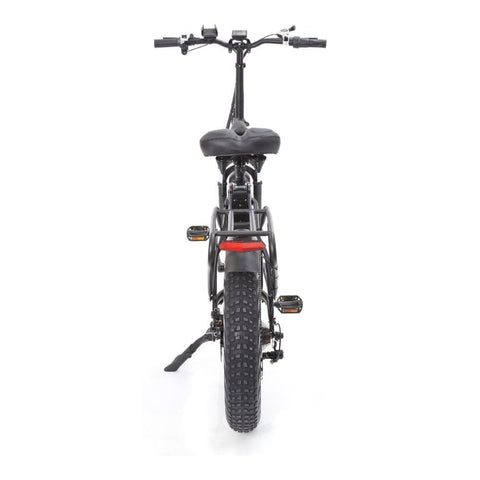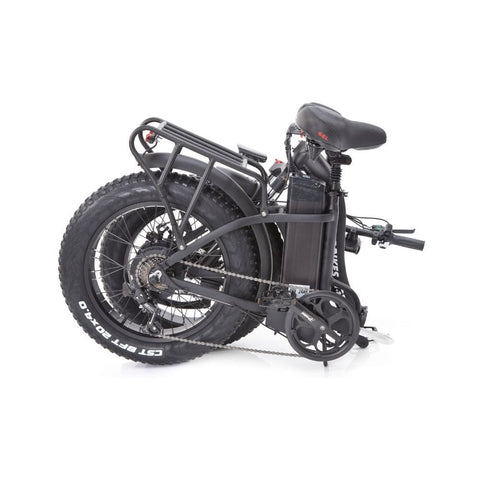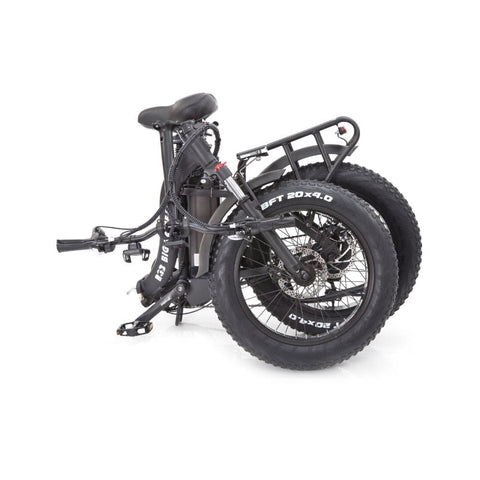 Big Game Bikes Impala 750w Electric Bike
Free UK shipping 🇬🇧
Tackle challenging hills effortlessly with its high torque 750w motor. Crafted with an aluminium frame, suspension seatpost, and a comfortable saddle, the BGB Impala offers hours of enjoyable riding. Its large-capacity battery grants an impressive up to 100-mile range on a single charge.

Designed for stability and versatility, the BGB Impala boasts fat tires that provide excellent grip on various terrains, from smooth paths to rugged trails. Stay informed with the backlit LCD display, which showcases essential details like battery life, speedometer, odometer, trip odometer, and pedal assist level.

*This eBike has a motor output exceeding 250w and speed assistance exceeding 15.5mph. This eBike cannot be used on UK public roads **See below for more info. 
Specification
Specification:
• 750w Motor
• up to 100 miles Range
• 120kg Max Capacity
•+15.5mph Speed
• Weight 34kg (with battery)

Battery:
• 48v, 24Ah (1,152Wh) Lithium battery
• Charger 48V, 2 amp charger
• Charge time Up to 10 hours*
• Controller Smart controller
• Display Colour display
• Pedal Assist Intelligent 3, 5 or 9-level pedal assist
• Lights Front: LED light. Rear: Integrated taillight with brake • light and turn signals
•*charge time varies subject to the battery state of charge.

• Brakes Mechanical brakes
• Brake Rotors 160 mm front and rear
• Crank Set 48T, 170 mm forged alloy, with bash guard
• Derailleur Shimano
• Mudguards
• Front & rear included
• Fork Suspension
• Frame Aluminum
• Freewheel Shimano 7 Speed
• Grips Ergonomic rubber
• Handlebar Adjustable and folding
• Kickstand Heavy-duty, spring-loaded
• Saddle Ultra comfort, spring-loaded, adjustable.
• Seatpost 27.2 mm suspension Seatpost
• Seatpost Clamp Quick release
• Racks Front backset – 10kg max payload
• Rear rack – 30kg max payload
• Tyres 20 x 4 Tires


Shipping & Warranty
Warranty:
1 Year from the purchase.
See https://biggamebikes.com/terms-conditions/ for more details.

Shipping:
Aim to ship within five business days, however some goods can take up to 45 days for delivery. The estimated delivery will be seen in the confirmation email.

Legal:
*Without first obtaining type approval, insurance, tax, displaying a number plate and undergoing an MOT. In the UK, only eBikes that comply with EAPC Regulations can be used on UK public roads without tax, insurance or registration. You can find out more about EAPC Regulations here: https://www.gov.uk/electric-bike-rules. If you purchase this eBike, it can only be used off-road on private land unless you obtain type approval, insurance, tax, display a number plate and an MOT. For the avoidance of doubt, you will be responsible for obtaining such type approval, insurance, tax, registration and MOT. If you are purchasing an eBike from outside of the UK, you are responsible for checking and complying with the applicable laws and regulations relating to eBike use in your jurisdiction and where you intend to use the eBike.

Join our growing base of happy customers:

Andrew Fellas
Estarli e20 - Verified Buyer
Electroheads' social media reviews are not only accurate, they are very helpful & enjoyable to watch. This led me to making a purchase via their website, the service I received was excellent and the item arrived on time. I would thoroughly recommend Electroheads.

★★★★★

Aris Donahue
Estarli e28 - Verified Buyer
I took a look at the tenways, but I ended up going for a Estarli e28 pro - pretty simliar price and specs.

★★★★★

Daniel Hogarth
Jeep Camou - verified buyer
The jeep camou 2xe has been a game changer. I love riding it, and I'm saving money on fuel. The scooter is fantastic, and the service from Electroheads was great, and the product arrived promptly.