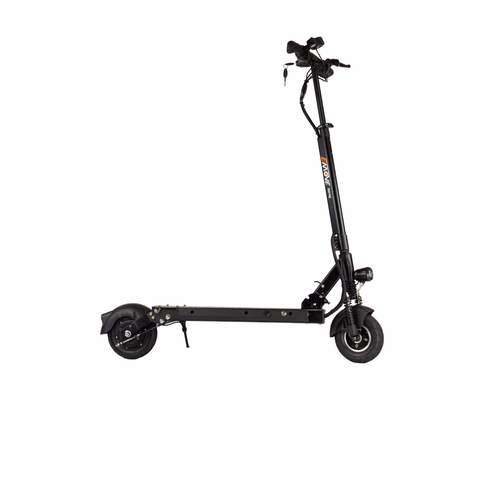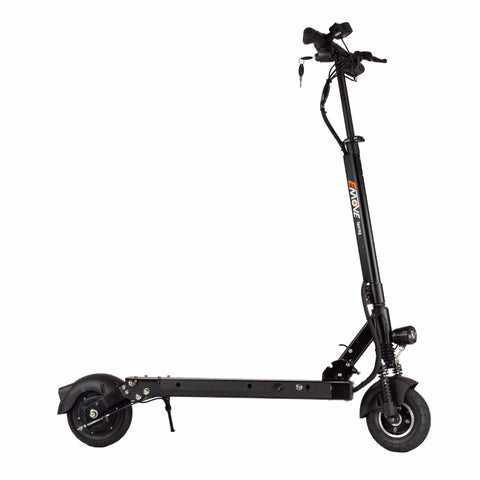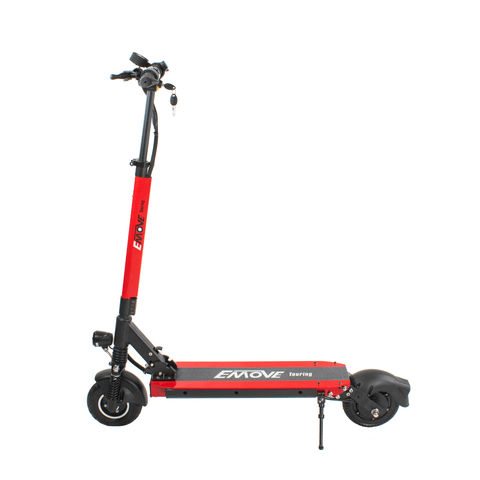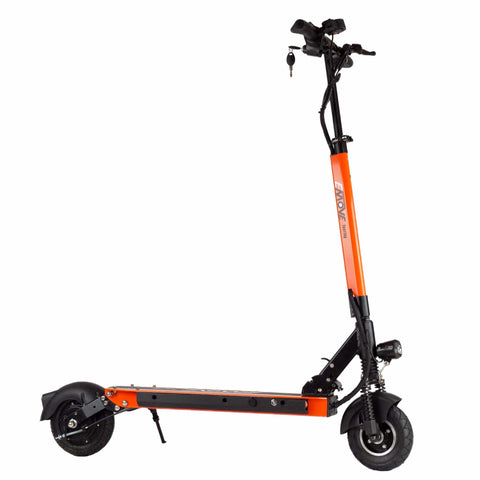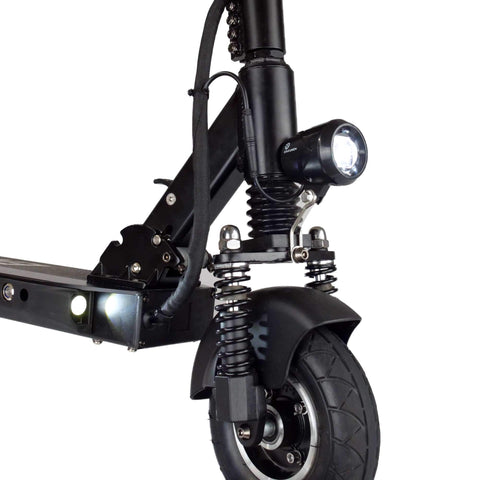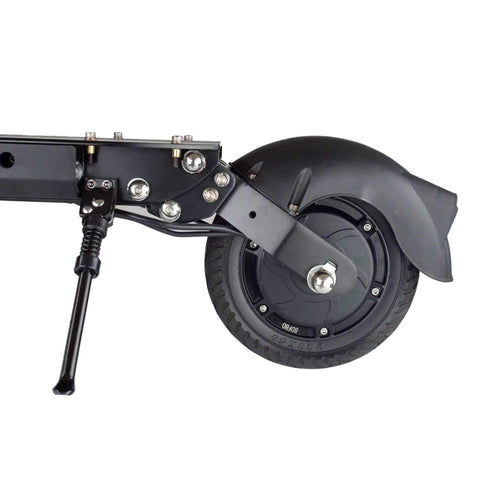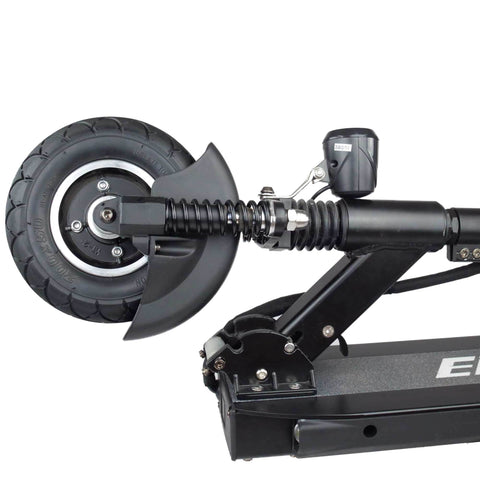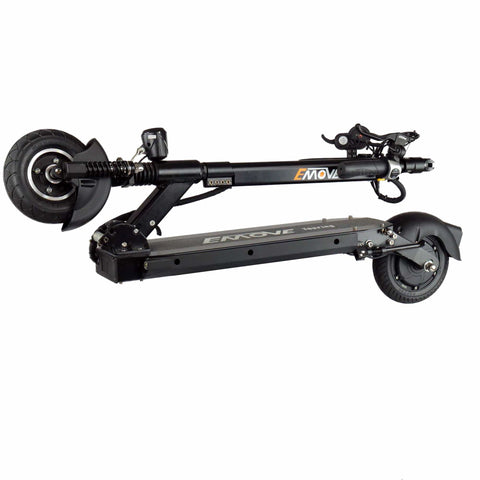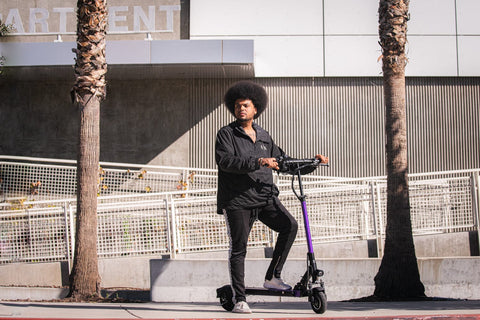 EMove Touring Eectric Scooter
FREE shipping to UK 🇬🇧
Usage of e-scooters is not legal on public roads, sidewalks or footpaths in the UK 🇬🇧 For more information, please click here.
The EMove Touring electric scooter is designed for those riders looking for something portable, practical and durable.
The foldable frame is ideal for easy transportation – and with an electric range of 32 miles, there's plenty of travelling to be done. The neat design maintains comfort throughout, boasting a wide deck and a customisable control centre.
Specification
POWER AND PERFORMANCE
• Battery: 48V 13Ah LG
• Charging time: 3-4 hours
• Motor: Rear 500W BLDC
• Max Speed: 25 mph (40.2 km/h)
• Electric power range: 32m / 51km
• Max load: 308lbs / 140kg
• Max incline: 20°

BUILD
• Expand Size: 39.3" x 22" x 47.2"
• Folded size: 43" x 8" x 11.5"
• Weight: 39lbs / 17kg
• Tyre size: 8"
• Tyre properties: (F) Pneumatic, (R) Solid Rubber
• Waterproof rating: IP54
• Braking system: Rear Drum

FEATURES
• Display screen: LCD
• Light: Two LED lights in the front and two in the rear (including brake light function) / additional front headlight
Shipping & Warranty
Beyond PEV offers a 2-year warranty on all EMove products – 12 months for all major components and 24 months for the frame.

Products are typically delivered within 1-3 working days, and Beyond PEV also offers a 14-day returns policy for non-faulty products.

For more information, please visit https://beyondpev.com/policies/refund-policy