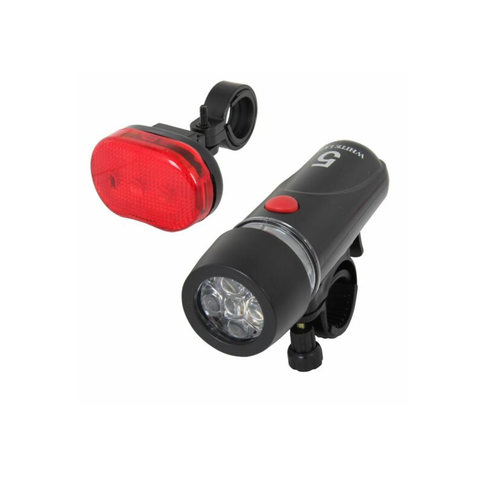 ETC High Beamer Tailbright Lights
FREE shipping to UK 🇬🇧
Light up the trail with ETC High Beamer Tailbright Lights! Five white LEDs in front, five red in the back, and easy-to-attach design let you blaze your path and be seen without hassle. Batteries included! Conquer the night and charge forward with confidence.
Key Features:
Super Bright White LED's (x2) front and rear
Bulb: 5 white LED / 5 red LED
Front: flash-flash-steady-off
Rear: flash-chasing-steady-off
Battery Size: AAA x4(Front) AAA x2(Rear)
Join our growing base of happy customers:
Andrew Fellas
Estarli e20 - Verified Buyer
Electroheads' social media reviews are not only accurate, they are very helpful & enjoyable to watch. This led me to making a purchase via their website, the service I received was excellent and the item arrived on time. I would thoroughly recommend Electroheads.

★★★★★

Aris Donahue
Estarli e28 - Verified Buyer
I took a look at the tenways, but I ended up going for a Estarli e28 pro - pretty simliar price and specs.

★★★★★

Daniel Hogarth
Jeep Camou - verified buyer
The jeep camou 2xe has been a game changer. I love riding it, and I'm saving money on fuel. The scooter is fantastic, and the service from Electroheads was great, and the product arrived promptly.