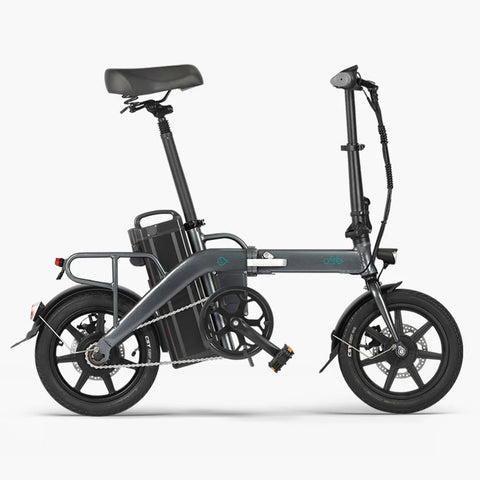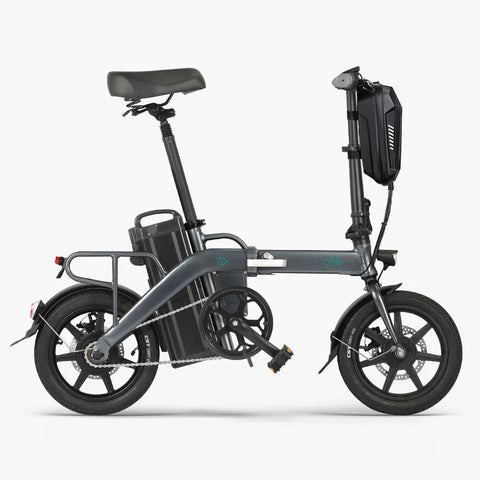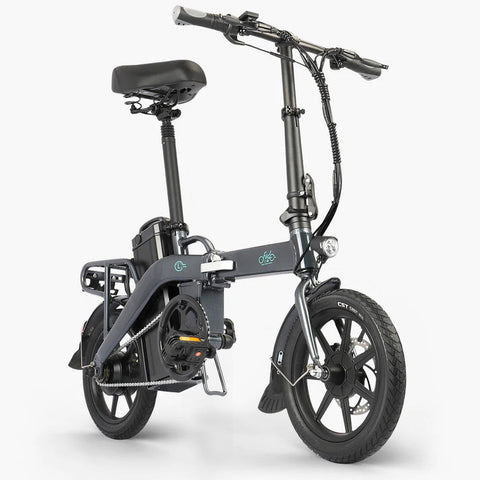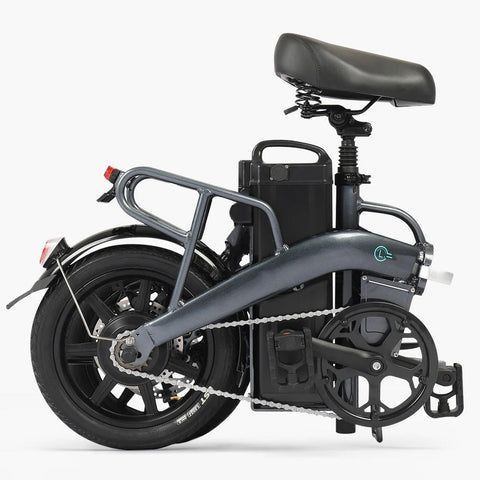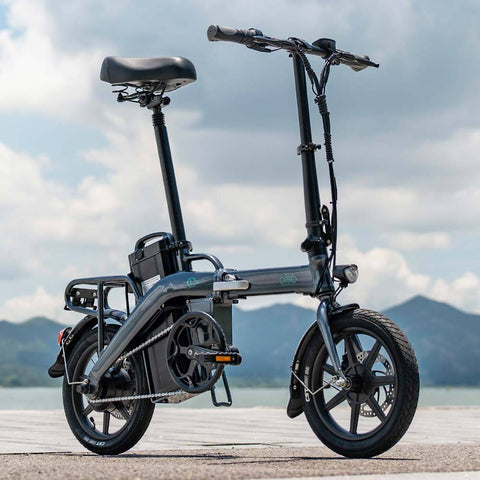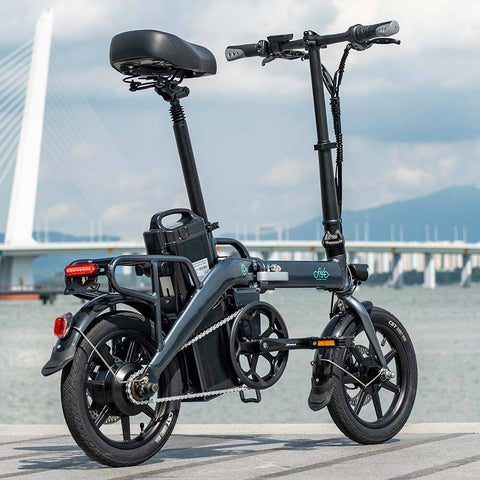 Fiido L3 Long Range Electric Bike
FREE shipping to UK 🇬🇧
Save between 22% and 42% when purchasing with a cycle scheme. Learn more here.
The Fiido L3 Long Range Electric Bike is designed to endure. Its 350W brushless motor and 1113.6Wh removable battery allow for 120 miles long range at around 18 mph.
The seatpost is adjustable, which fits various height between 5.0 and 6.5 feet. If that wasn't enough, its foldable design makes it easy to carry and storage.
*This eBike has a motor output exceeding 250w and speed assistance exceeding 15.5mph. This eBike cannot be used on UK public roads **See below for more info.
Specification
• MODEL: Fiido L3
• Voltage: 48V
• Battery: 23.2Ah / 1113.6Wh
• Battery Cycle Times: 800 times
• Charging time: 7 hours
• Range (Level 1 Electric Assist Mode): 120Miles/200 km
• Range (Pure Electric Mode): Up to 130 km (80 miles)
• Max speed: 16MPH (25 km/h)
• Working temperature: -10° ~ 50°
• Frame material: Aluminium alloy
• Color: Grey
• Max load: 120 kg (265 lbs)
• Net weight: 24 kg (52 lbs) (with battery)
• Tyre size: 14"*1.95"
• Ebike size: 1240mm(L)*580mm(W)*1040mm(H)
• Folding size: 680mm(L)*370mm(W)*660mm(H)

*Kindly note: "For the first time using L3, please ride in the
pedal-assist for at least five minutes before
starting to use the full throttle."

Discliamer: the legality of the all the products is subject to local regulations. Please do your due diligence regarding local regulations.

*Fiido has the right without notice to the consumer to substitute components of at least equal quality for advertised Fiido ebike components in the event of the unavailability of such advertised components.
Shipping & Warranty
Shipping:

UK: Standard Tracked UK Delivery (7-10 working days)
EU*: Standard Tracked EU Delivery (7-10 working days)
US*: Standard Tracked US Delivery (7-10 working days)

Manufacturer's Warranty:

Fiido offers a warranty of 3 to 36 months for manufacturing defects, depending on the part affected. Please review the manufacturer's webpage for detailed information.

*Delivery to the EU or US is free of charge and will not incur any customs duties or fees.
Why buy from Electroheads?
• We have free UK shipping on most products in our range.
• We are rated "Great" by our customers on TrustPilot.
• We offer 30 day free returns as standard (see our returns policy here).
• We offer at LEAST a 1-year warranty on ALL products.
• Our customer service is dealt with by real people in the UK, and we're always happy to hear from you.
• We're not just a website. You can visit us at our London Showroom where we have full-time mechanics and customer care.
Don't just take our word for it!
Customer reviews:
Andrew Sands
Estarli e20 - Verified Buyer
Electroheads' social media reviews are not only accurate, they are very helpful & enjoyable to watch. This led me to making a purchase via their website, the service I received was excellent and the item arrived on time. I would thoroughly recommend Electroheads.

★★★★★

Daniel Hogarth
Jeep Camou - verified buyer
The jeep camou 2xe has been a game changer. I love riding it. The scooter is fantastic, and the service from Electroheads was great, and the product arrived promptly.

★★★★★

Aris Donahue
Estarli e28 - Verified Buyer
I took a look at the tenways, but I ended up going for a Estarli e28 pro - pretty simliar price and specs.

★★★★★