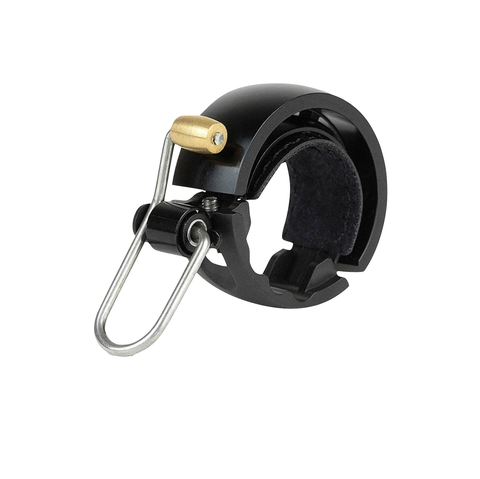 Knog Oi Luxe Bell (Large)
FREE shipping to UK 🇬🇧
Take a step up from the standard cheap factory-fitted bells and get ready to own the busy streets with the Knog Oi Luxe Bell. Expertly crafted with CNC machined brass, this bell's firm and fast strike will give you the perfect combination of volume and sound—so you can make your presence known. Conquer the road with confidence and ride boldly with the Knog Oi Luxe Bell!
Large fits 23.8 to 31.8mm (weight: 46.5g)
Join our growing base of happy customers:
Andrew Fellas
Estarli e20 - Verified Buyer
Electroheads' social media reviews are not only accurate, they are very helpful & enjoyable to watch. This led me to making a purchase via their website, the service I received was excellent and the item arrived on time. I would thoroughly recommend Electroheads.

★★★★★

Aris Donahue
Estarli e28 - Verified Buyer
I took a look at the tenways, but I ended up going for a Estarli e28 pro - pretty simliar price and specs.

★★★★★

Daniel Hogarth
Jeep Camou - verified buyer
The jeep camou 2xe has been a game changer. I love riding it, and I'm saving money on fuel. The scooter is fantastic, and the service from Electroheads was great, and the product arrived promptly.