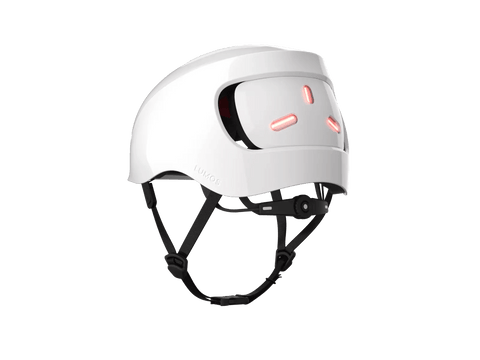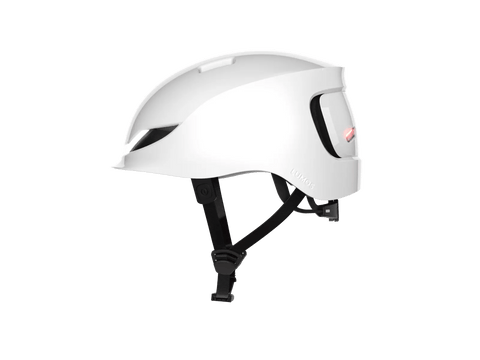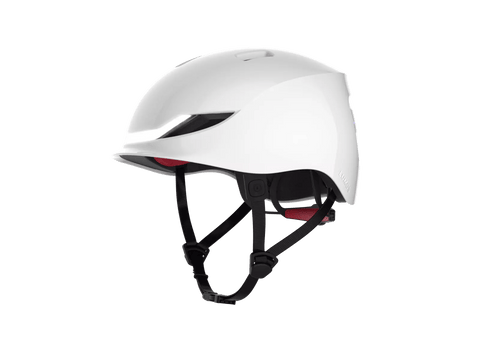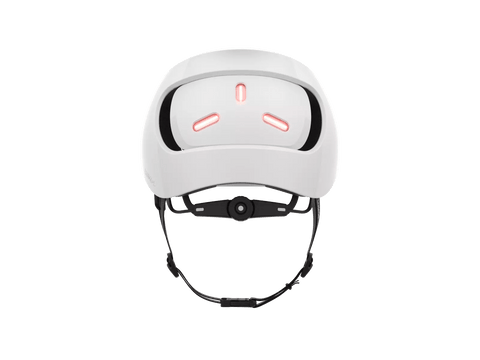 Lumos Street Smart Helmet
FREE shipping to: UK 🇬🇧 | US 🇺🇸
With powerful, highly visible lights, the Lumos Street is a stylish urban helmet that has turn signals and LED modules with 360˚ coverage – ensuring motorists can see you from all angles.
Both the front headlights and rear panels are shielded by high-quality polycarbonate, the same durable, shatterproof material used to make aeroplane windows and fighter jet cockpits.

Lumos Street is compatible with Strava and the Apple Watch.

Our M-L helmet is adjustable from 54cm to 61cm and fits most adults & teens.
Specification
SIZE
- Length: 10.6" (27cm)
- Width: 8.3" (21cm)
- Height: 7" (18cm)

WEIGHT
- 20.46 oz. (580g)
- MIPS 20.81 oz. (590g)

LED Configurations
- Front: 22 White LEDs
- Rear: 42 Red rear LEDs
- Up to 1000 lumens of illumination
- Automatic brake lights
- Turn signal capable

BATTERY
- Battery Life: 4-10 hours dependent on settings
- 3.7V 1800mAh Lithium Polymer rechargeable battery
- 5 hours charging time

WIRELESS
- Bluetooth 4.0
Shipping & Warranty
Next day delivery.

If you want to return or exchange anything you bought from us, NO PROBLEM! You have 30 days from the date of shipping to make sure what you ordered from Lumos is right for you. If you aren't 100% satisfied with your purchase, you can return your order for a refund, store credit, or exchange it for another colour. Your choice!

Any product you return needs to be in new condition and with the original tags or packaging and needs to be returned to us before the 30-day return window expires. Lumos does not cover return shipping costs.

Just make sure to take good care of your helmet when trying it out, as we will be unable to issue (full) refunds for damaged products.

Join our growing base of happy customers:
Andrew Fellas
Estarli e20 - Verified Buyer
Electroheads' social media reviews are not only accurate, they are very helpful & enjoyable to watch. This led me to making a purchase via their website, the service I received was excellent and the item arrived on time. I would thoroughly recommend Electroheads.

★★★★★

Aris Donahue
Estarli e28 - Verified Buyer
I took a look at the tenways, but I ended up going for a Estarli e28 pro - pretty simliar price and specs.

★★★★★

Daniel Hogarth
Jeep Camou - verified buyer
The jeep camou 2xe has been a game changer. I love riding it, and I'm saving money on fuel. The scooter is fantastic, and the service from Electroheads was great, and the product arrived promptly.