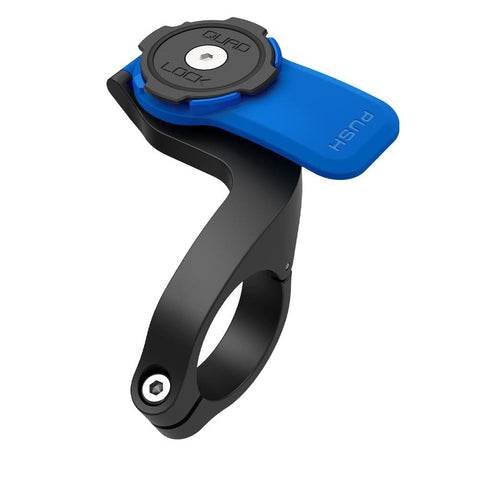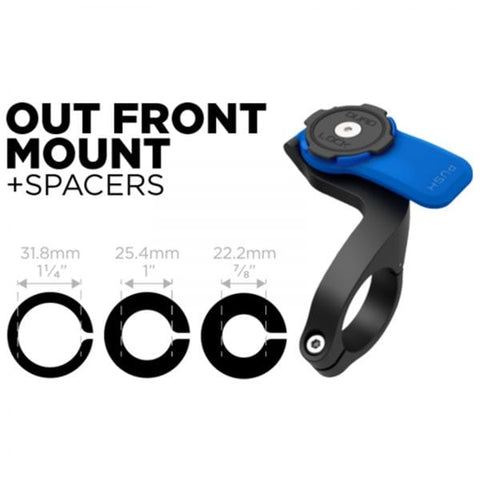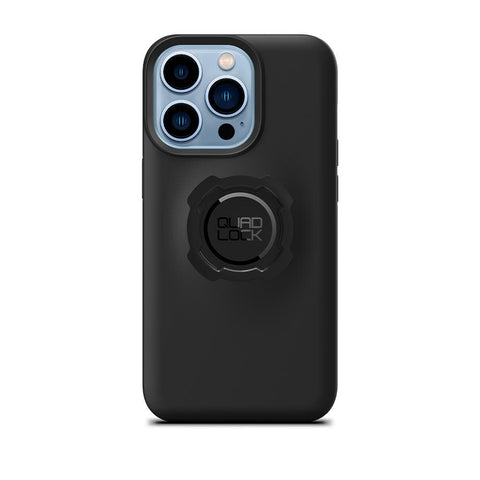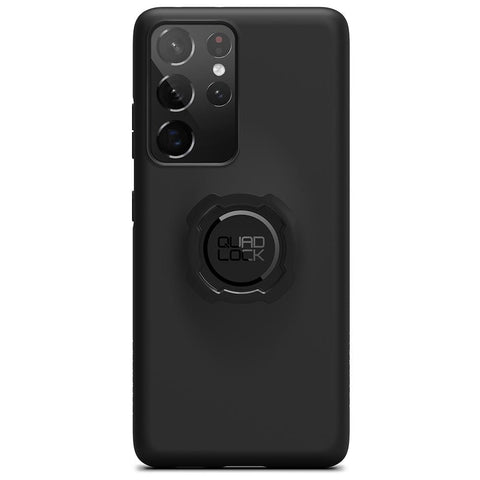 Quad Lock out front handlebar phone mount
Free UK shipping 🇬🇧
SECURE MOUNTING
Both mounts come with our patented dual-stage lock, which allows you to ride with confidence knowing that your smartphone will stay secure on your bike, no matter the terrain.
QUICK TO ATTACH / DETACH
Simply twist and lock to view apps as you ride such as Strava®, MapMyRide or Apple® maps. Detach just as easily so you don't miss a photo opportunity or important call. Remember, it's all in the technique, not the force.
UNRIVALLED DESIGN
Both mounts are designed for aerodynamics. The Out Front Mount PRO features a lower profile and super rigid anodised aluminium mounting arm. The standard Out Front Mount can be reversed to go over the stem of your bike's handlebars.
Add a coloured lever to style your Quad Lock® Out Front Mount or Out Front Mount PRO to your bike.
What's included

1 x Quad Lock® Out Front Mount
3 x Spacers for 22mm, 25.4mm and 31.8mm bars (mount suits 35mm bars)
1 x Hex (Allen) Key
Phone case (when selected)
Tech specs

Can be reversed for over stem mounting
Suits handlebar sizes 35mm, 31.8mm, 25.4mm and 22mm
Stainless steel hardware
Compatible with Quad Lock® Action Cam Adaptor
Compatible with all Quad Lock® cases and the Universal Adaptor
Specification
Shipping & Warranty
Join our growing base of happy customers:
Amelia Saberwal
Forme Buxton Pro-E - Verified Buyer
After following Electroheads on YouTube I bought an electric bike. I thought the reviews were really robust and now I have the product they were bang on. The team were so helpful and answered all my questions before buying.
Will definitely buy from them again!

★★★★★

Aris Donahue
Estarli e28 - Verified Buyer
I took a look at the tenways, but I ended up going for a Estarli e28 pro - pretty simliar price and specs.

★★★★★

Daniel Hogarth
Jeep Camou - verified buyer
The jeep camou 2xe has been a game changer. I love riding it, and I'm saving money on fuel. The scooter is fantastic, and the service from Electroheads was great, and the product arrived promptly.