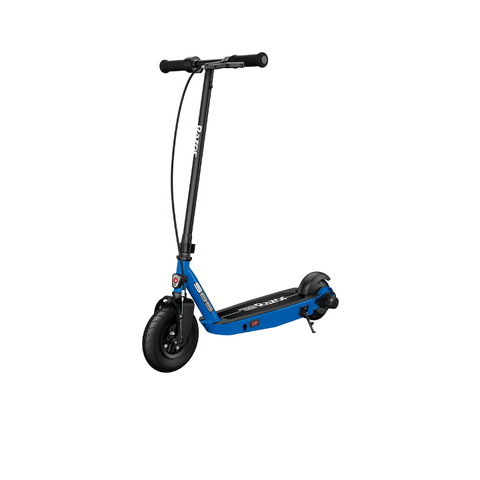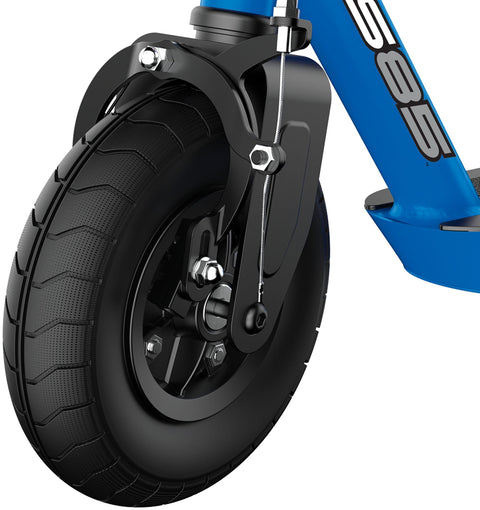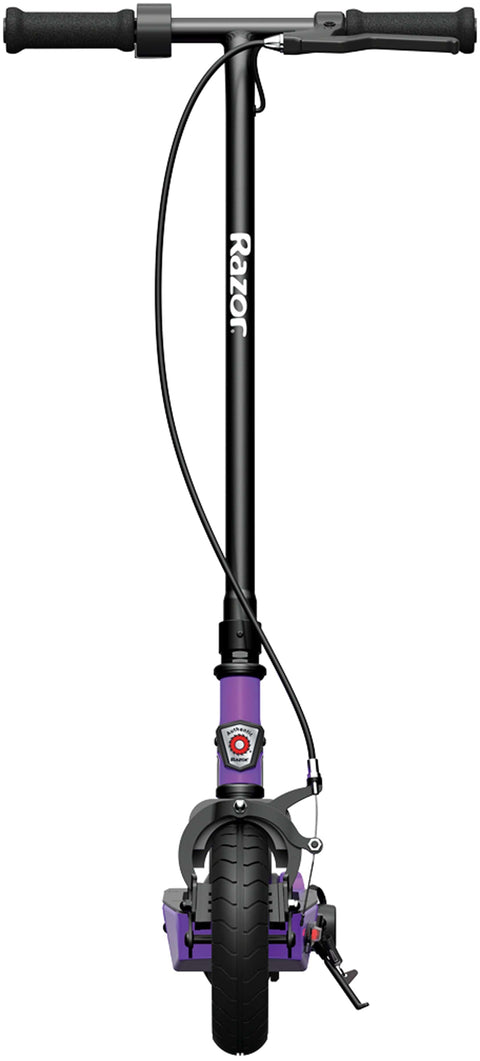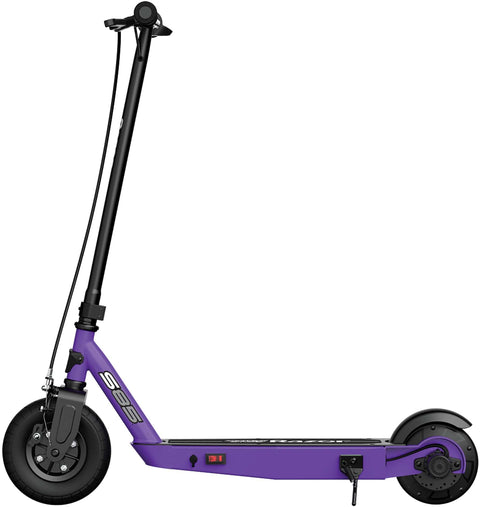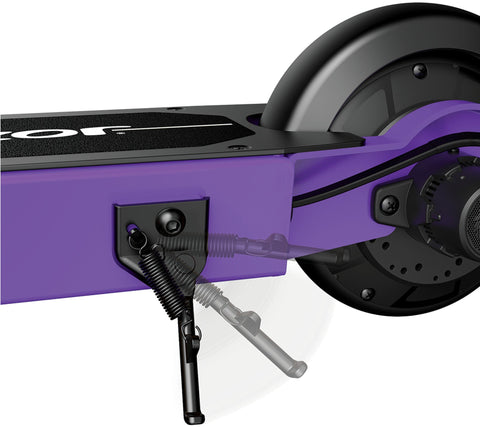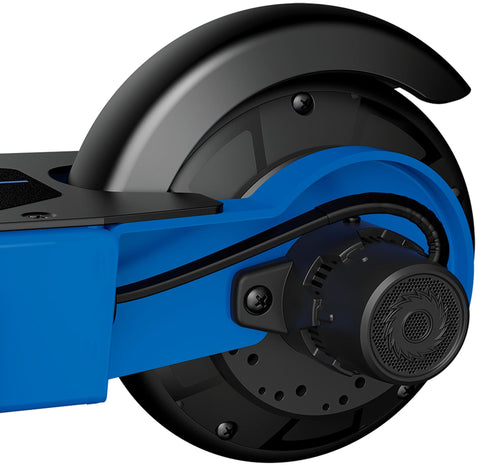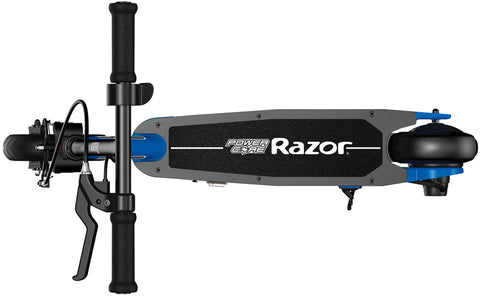 Razor Power Core S85 Kids' Electric Scooter
FREE shipping to UK 🇬🇧
Usage of e-scooters is not legal on public roads, sidewalks or footpaths in the UK 🇬🇧 For more information, please click here.
Razor has been making scooters for more than 20 years - and the S85 kids scooter is one of their Power Core range featuring its new high-torque hub motor. It has less range than the E90 model but is cheaper, larger and has an 8" pneumatic front tire for a smoother ride on uneven terrain.
Specification
Power and performance
• Max speed: 10mph (16km/h)
• Max distance: 35 minutes
• Motor power: 90W rear-wheel hub driven
• Charging time: Around 12 hours
• Battery type / capacity: 12V sealed lead-acid
• Removable battery: Not for charging

Build
• Wheel type: Rear: airless, flat-free. Front: spoked, urethane
• Weight: 9.8kg
• Dimensions: 33.6x15.8x35.0" (85.4 x 40 x 89 cm)
• Maximum load: 54kg
• Recommended age: 8+
• Drive type: Hub driven
• Brakes system: Hand operated front brake plus rear-fender brake

Features
• Kick stand: Retractable
• Brake control: Hand (front) and foot (rear)
• Handlebar grips: Steel handlebars and foam grips
• Throttle: Push button
Shipping & Warranty
One-day despatch (two days to Northern Ireland).
Warranty: 90 days from date of purchase.
Change of mind charge of £7.50 for collection.