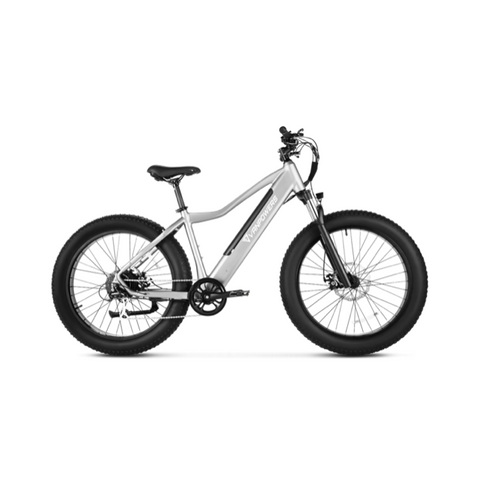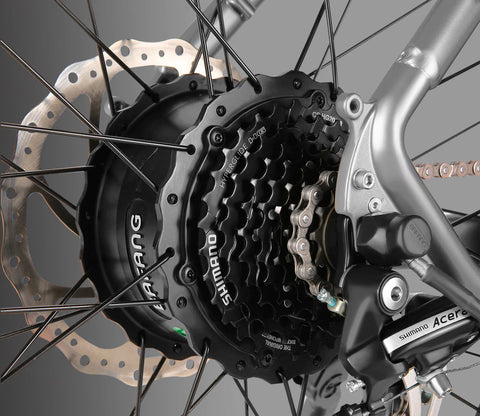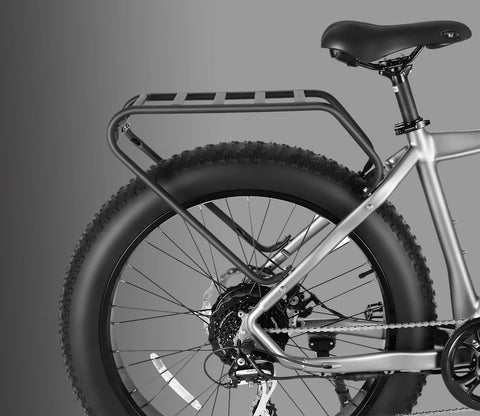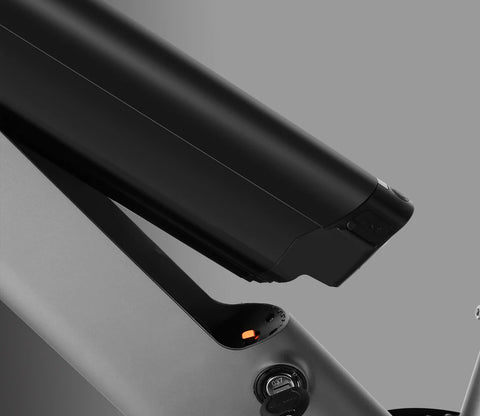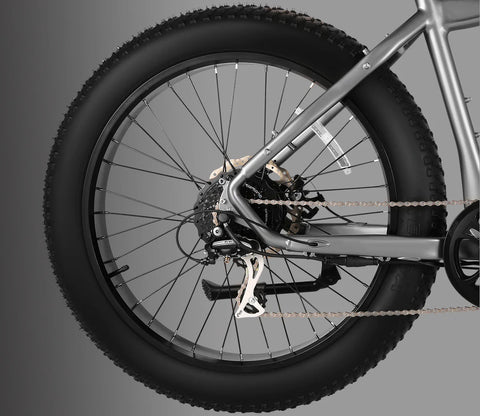 Vanpowers Manidae Electric Bike
FREE shipping to the US 🇺🇸
Experience the thrill of the outdoors like never before with our latest offering, the all-new adventure-ready electric bike! Powered by a mighty 750W hub motor delivering a whopping 85 Nm of torque, you'll effortlessly conquer trails and roads alike while zipping along at a heart-pounding 28 mph. The 48V 14Ah/650Wh LG Cell Lithium-Ion Battery ensures an impressive 70-mile electric power range, making every journey a true adventure. With its fat 4.0" KENDA® Juggernaut Sport MTB tires, you'll glide over rugged terrain with unmatched confidence. And when the going gets tough, the RST® Hydraulic Suspension Fork with 95mm of travel and lockout keeps you riding in comfort. Whether you're 160cm or 210cm tall, this bike is your perfect fit, with a robust frame supporting a max load of 120 kg. The SHIMANO® Acera 8-speed gears offer versatility, and the LOGAN® Mechanical Disc Brakes with 203mm rotors ensure precise stopping power. Stay connected with the smart app interface, carry your essentials on the 15kg load-capable rear rack, and breeze through puddles with the included mudguards. Unleash your inner adventurer with this powerhouse on wheels! 🚴‍♂️💨
Electroheads Verdict
The Vanpowers Manidae electric bike is an absolute game-changer in the world of off-road adventures, and we've fallen head over wheels for it! With a formidable 750W hub motor delivering a jaw-dropping 85 Nm of torque and those beefy KENDA® 4.0'' Juggernaut Sport MTB fat tires, this bike effortlessly conquers rugged terrain, turning off-road excursions into pure joyrides. The 48V 14Ah/650Wh LG Cell Lithium-Ion Battery is a true range champion, ensuring you can explore up to 70 miles without missing a beat. But what really revs our engines is the seamless fusion of power, control, and comfort. The RST® Hydraulic Suspension Fork, with 95mm of travel and lockout, keeps you riding smoothly through any challenge. Whether you're tackling rocky trails or cruising down urban streets, the Manidae is a versatile companion. This e-bike isn't just a ride; it's a revelation. If you're ready to amplify your off-road adventures, look no further – the Vanpowers Manidae is your ticket to electrifying exploration! 🚴‍♂️🌟
Specification
POWER & PERFORMANCE
• Battery: 48V 14Ah/650Wh LG Cell Lithium-Ion Battery
• Hub motor: 750W (85 Nm)
• Max speed: 28 mph
• Electric power range: 70 miles
• Max load: 120 kg
• Sensor: Cadence Sensor
• Suspension: RST® Hydraulic Suspension Fork w/ 95 mm Travel and Lockout

BUILD
• Net Weight: 32kg
• Rider height: 160cm-210cm
• Wheel size: 4"
• Tyres: KENDA® 4.0'' K1151 Juggernaut Sport MTB Fat Tires
• Front and rear brakes: LOGAN® Mechanical Disc Brakes w/ 203 mm Rotors
• Gears: SHIMANO® Acera 8-Speed with 12-32T Cassette and 44T Chainring

FEATURES
• Smart app interface
• Rear rack (15kg load capacity)
• Mudguards
Shipping & Warranty
Shipping:

EU*: Standard Tracked EU Delivery (3-5 working days)
US*: Standard Tracked US Delivery (3 - 5 working days)

Manufacturer's Warranty:

Vanpowers offers a comprehensive warranty on their products. For more information, please visit this link: https://www.vanpowers.com/en-gb/pages/warranty

*Delivery to the EU or US is free of charge and will not incur any customs duties or fees.
Why buy from Electroheads?
• We have free UK shipping on most products in our range.
• We are rated "Great" by our customers on TrustPilot.
• We offer 30 day free returns as standard (see our returns policy here).
• We offer at LEAST a 1-year warranty on ALL products.
• Our customer service is dealt with by real people in the UK, and we're always happy to hear from you.
• We're not just a website. You can visit us at our London Showroom where we have full-time mechanics and customer care.
Don't just take our word for it!
Customer reviews:

Aris Donahue
Estarli e28 - Verified Buyer
I took a look at the tenways, but I ended up going for a Estarli e28 pro - pretty simliar price and specs.

★★★★★

Daniel Hogarth
Jeep Camou - verified buyer
The jeep camou 2xe has been a game changer. I love riding it. The scooter is fantastic, and the service from Electroheads was great, and the product arrived promptly.

★★★★★
Andrew Fellas
Estarli e20 - Verified Buyer
Electroheads' social media reviews are not only accurate, they are very helpful & enjoyable to watch. This led me to making a purchase via their website, the service I received was excellent and the item arrived on time. I would thoroughly recommend Electroheads.

★★★★★