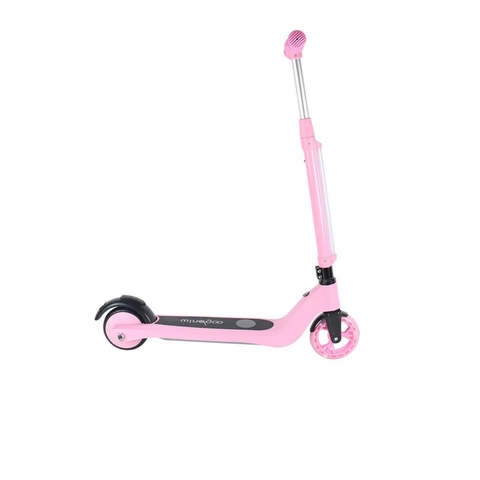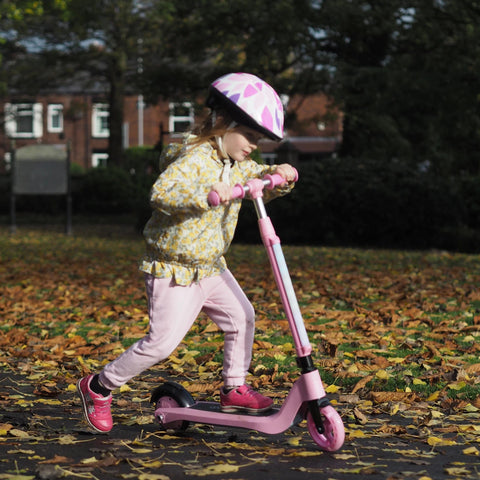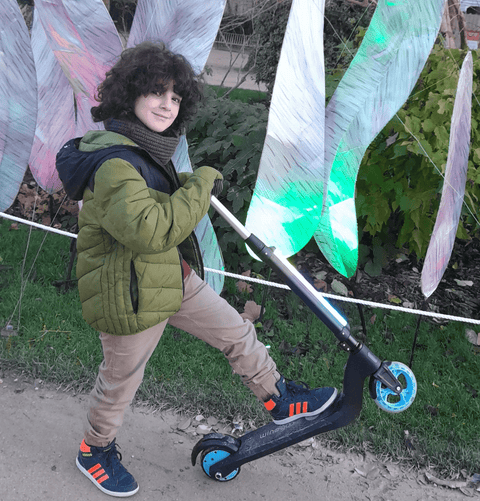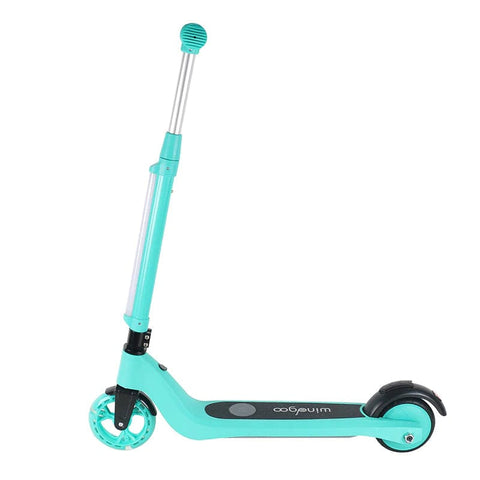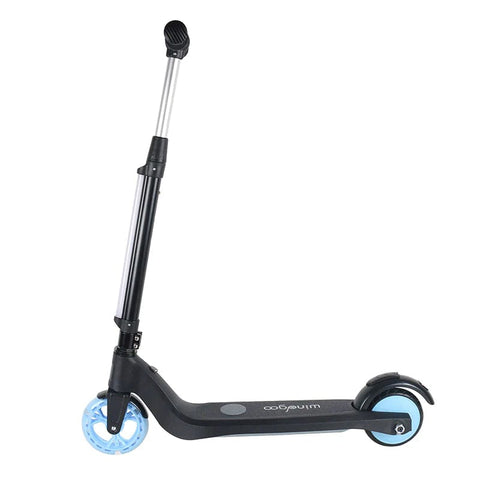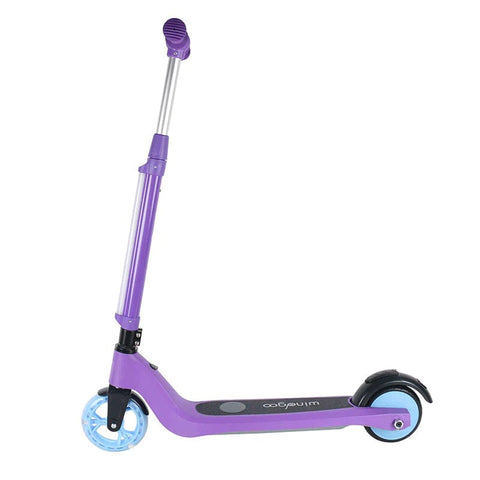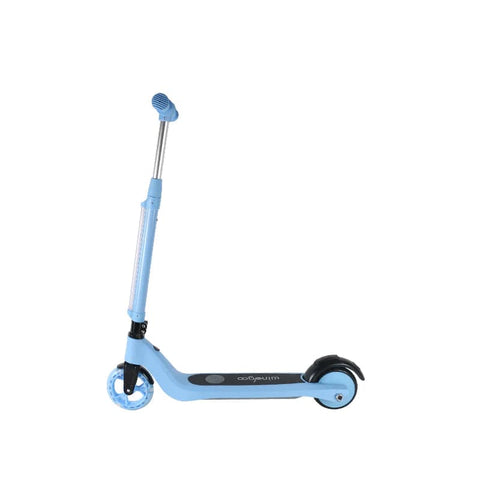 Windgoo M1 Kids' Electric Scooter
Free UK shipping 🇬🇧
The Windgoo M1 is the electric scooter we recommend for younger kids (three to seven). It works best as a combination between a kick scooter and an electric one and it's light so you can use it without the motor. Talking of lights, this scooter is like a Christmas tree. Kids will love it, and it actually works as a safety feature, too. It scored  ⭐⭐⭐⭐ in our tests.
Specification
BUILD
• User: Children 3 to 7
• Expand Size: 763 x 126 x 895mm
• Folded size: 763 x 126 x 306mm
• Weight: 3.7kg / 8.2lb
• Max load: 40kg / 88.2lb
• Power switch: Foot-activated
• Braking system: Rear fender

POWER AND PERFORMANCE
• Motor Power: 70W
• Max Speed: 8km/h
• Max Riding Range: 8km
• Charging time: 4.5 hours

FEATURES
• Muilti-coloured LED glows: Bar and wheel
Shipping & Warranty
Generally, orders are shipped within 3-10 working days of order confirmation/payment.

This scooter comes with a 6-month warranty for parts and repairs. Within 6 and 12 months, repairs are free but 50% of the cost of replacement battery / motor / controller is paid by the customer. Between 12 and 24 months, repairs are free but parts must be paid for.
Join our growing base of happy customers:

Andrew Fellas
Estarli e20 - Verified Buyer
Electroheads' social media reviews are not only accurate, they are very helpful & enjoyable to watch. This led me to making a purchase via their website, the service I received was excellent and the item arrived on time. I would thoroughly recommend Electroheads.

★★★★★

Aris Donahue
Estarli e28 - Verified Buyer
I took a look at the tenways, but I ended up going for a Estarli e28 pro - pretty simliar price and specs.

★★★★★

Daniel Hogarth
Jeep Camou - verified buyer
The jeep camou 2xe has been a game changer. I love riding it, and I'm saving money on fuel. The scooter is fantastic, and the service from Electroheads was great, and the product arrived promptly.