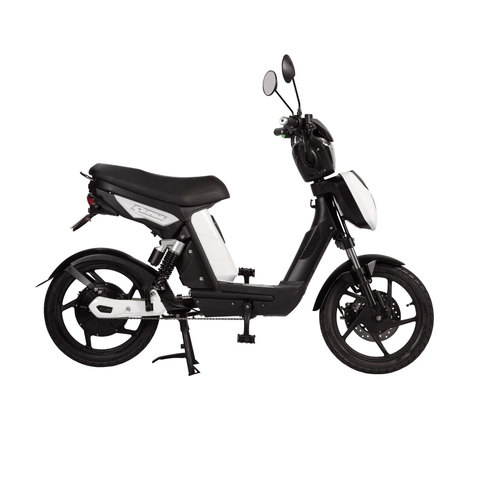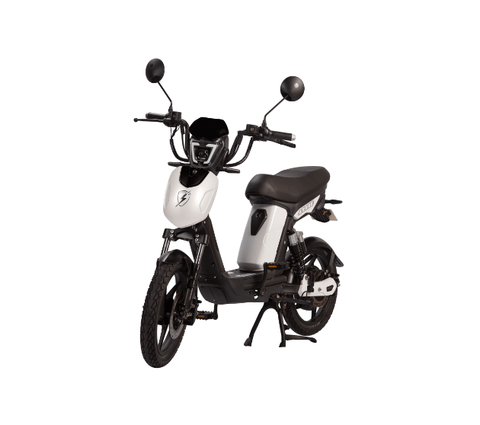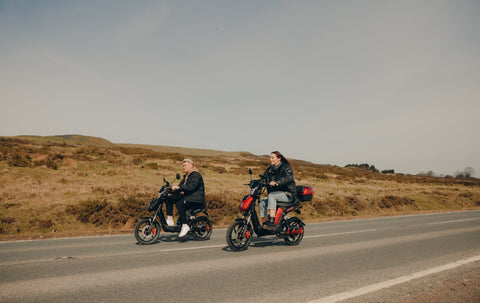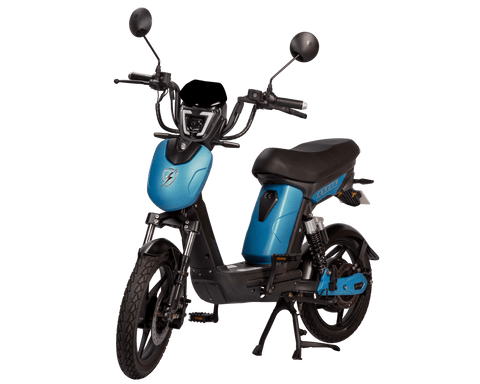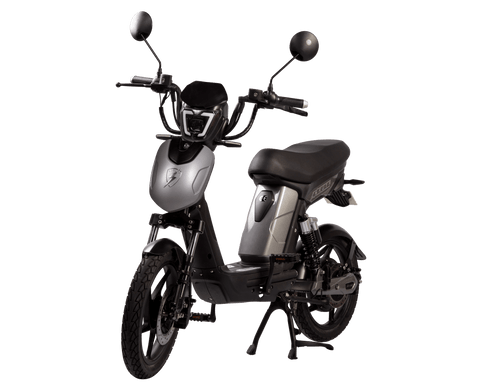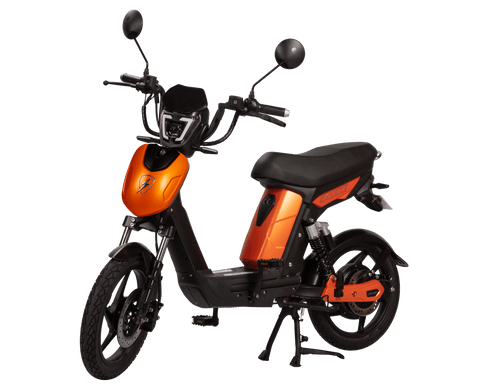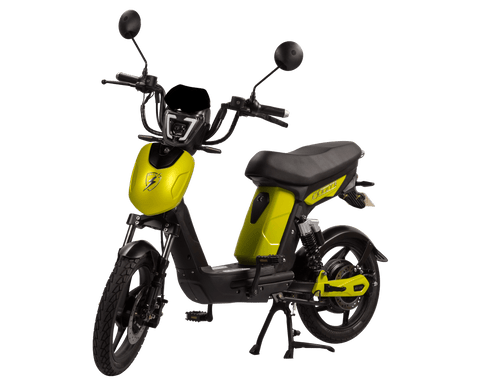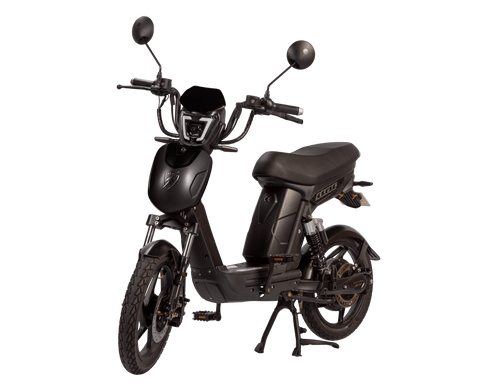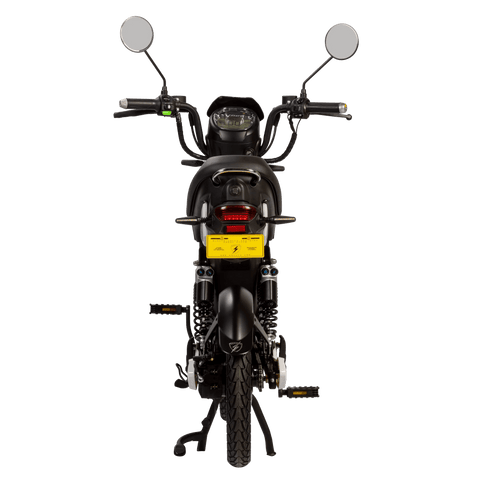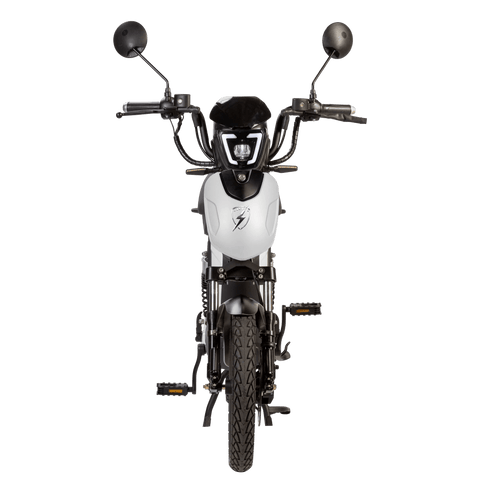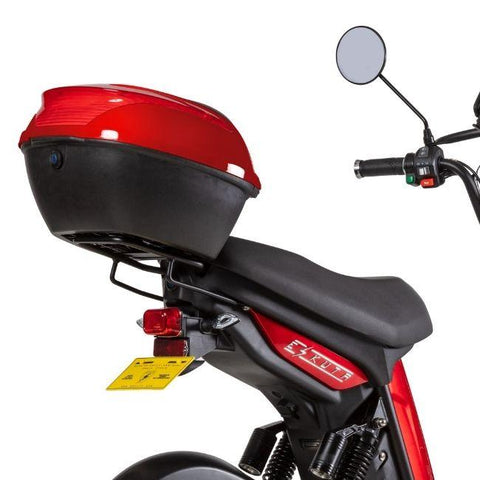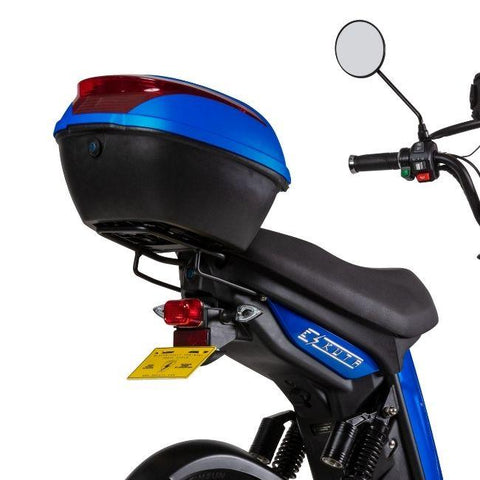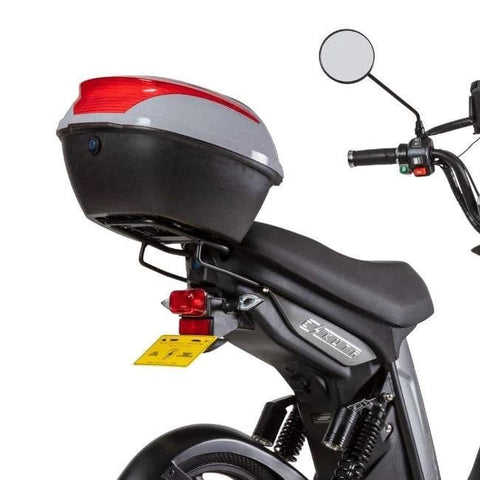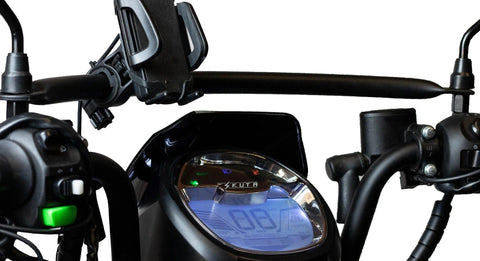 Eskuta SX-250 Series III Electric Bike / Electric Moped
FREE shipping to UK 🇬🇧
Did you know this available as part of the cycle to work scheme?
Email c2w@electroheads.com for more information where you could save up to 40% on the price of this bike!

The new Eskuta SX-250 Series III is an electric bike that's engineered and built like a motorbike. 
Alongside its premium design is a range of quality features – with disc brakes, shock absorbers, alarm and keyless start. You even get a lockable front glove box.
Because the SX-250d Series III is classed as an Electrically Assisted Pedal Cycle (EAPC) you need no insurance or road tax and at 10p per full charge it's extremely cheap to run.
The optional tech bar fixes neatly on your handlebars and includes a GPS holder, USB charging port and a phone holder charging unit. The optional rear storage pod matches the colour of your bike, and is big enough to carry a standard cycle helmet plus small items.
Electroheads Verdict
The Eskuta SX-250 is a fantastic option for anybody looking for a moped, but who doesn't have a CBT motorcycle licence.

This is a fully road-legal electric bike that can be ridden by anybody over the age of 14 with absolutely no need for a driving licence, road tax or insurance.

It's a very easy bike to ride, with the pedals requiring almost no effort before the motor kicks in and does the majority of work for you.

The SX-250 handles just like a moped, and the combination of the padded seat, impressive suspension and thick profile tyres give for a very comfortable ride. It's certainly a bike that I could ride for hours a day without any complaints.

Storage compartments allow you to keep your belongings secure and dry whilst riding.

All-in-all, this is a great option for delivery riders, commuters and students.

(Written by Richard Beech - Ebike Reviewer)
Specification
POWER AND PERFORMANCE
• Battery: 48V 20Ah LiniMnCoo2
Lithium-ion
• Charging time: 7 hours
• Motor: 250W high-efficiency brushless
hub motor with pedal assist
and walk-mode system
• Max Speed: 15.5mph
• Electric power range: 40-50 miles
• Max load: 120kg
• Max incline: 20 degrees

BUILD
• Dimensions: 1670 x 750 x 1080mm
• Wheelbase: 1170mm
• Tyre size: Fr. 62/355-18" & Rr. 62/355-18"
• Tyre properties: Reinforced tubeless road tyres, 18-inch alloy wheels
• Waterproof rating: IP65
• Braking system: Powerful front & rear CBS disc brake system

FEATURES
• Shock absorber: Fr. Hydraulic Telescopic with Spring & Rr. Gas spring - height adjustable
• Light: Ultra-bright LED headlamp with hi/lo beam, rear lamp and side indicator lamps and 'day running light'
Shipping & Warranty
Each Eskuta is hand built to the specification ordered the current lead-time is 2-3 weeks to build and deliver the bike depending on the specification ordered. A full handover and demo of the bike is provided on delivery.

For further information and to find out more about Eskuta's returns policy, please visit https://www.eskuta.com/
The moped for 14 year olds
A road-legal electric bike packed with the creature comforts of a premium motorcycle.
Perfect for riding to college, work, or a doing the weekly groceries.
Anyone can ride it, anywhere.
Highlight features
Three of the coolest features on the SX-250 Series III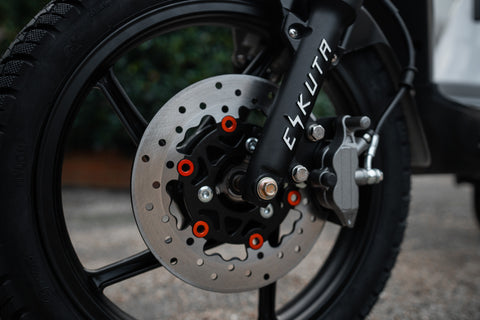 Disc brakes
Nothing beats zipping around on an electric bike, but from time to time you do need to stop. These disc brakes are super effective at bringing you to a safe and controlled halt.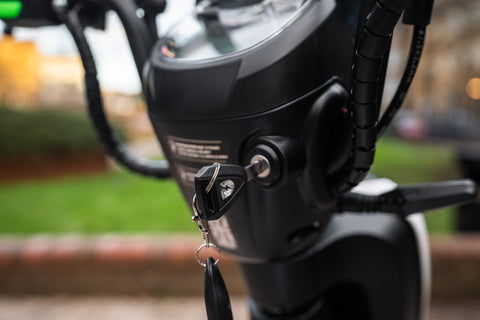 Key 'ignition'
The only way to switch on the SX-250 is with the bespoke key, meaning it's safe from any preying eyes and can be locked up and left out of sight without worry. Chill out man, no stress.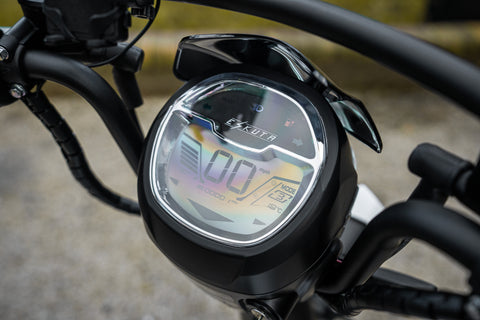 Big display
Write about itBigger is better right? The SX-250 has a large central screen that displays all the stats and data you need whilst riding. Power mode, speed, range, lights, indicators and more.
Get the best price
Can't wait to get your hands on a new e-bike, but always want the best deal?

Save up to 42% with the Cycle to Work scheme. You can learn more here.
Join our growing base of happy customers:
Andrew Fellas
Estarli e20 - Verified Buyer
Electroheads' social media reviews are not only accurate, they are very helpful & enjoyable to watch. This led to me making a purchase via their website, the service I received was excellent and the item arrived on time. I would thoroughly recommend Electroheads.

★★★★★

Aris Donahue
Estarli e28 - Verified Buyer
I took a look at the tenways, but I ended up going for a Estarli e28 pro - pretty simliar price and specs.

★★★★★

Daniel Hogarth
Jeep Camou - verified buyer
The jeep camou 2xe has been a game changer. I love riding it, and I'm saving money on fuel. The scooter is fantastic, and the service from Electroheads was great, and the product arrived promptly.