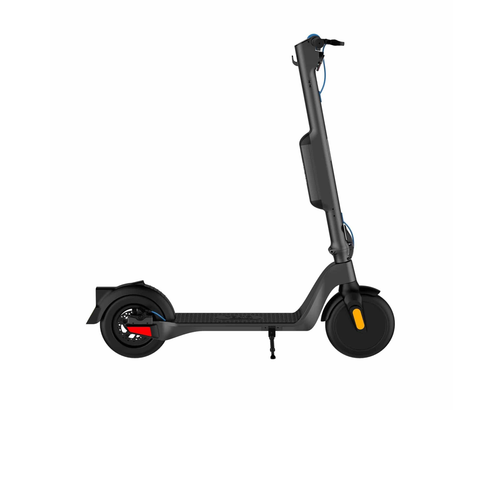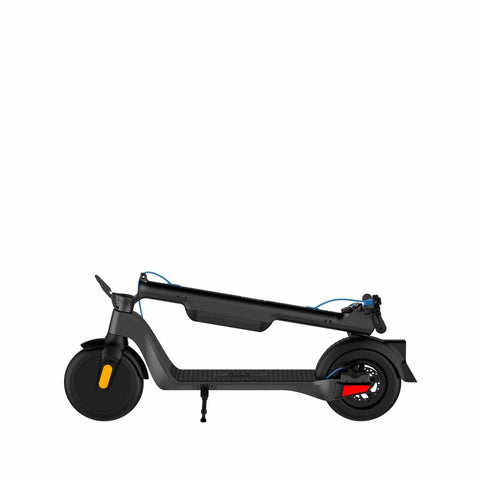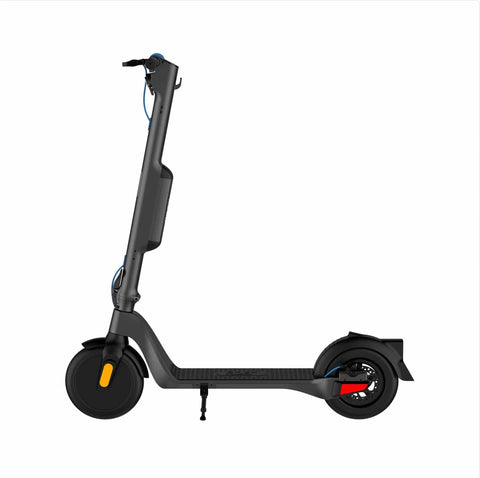 Riley RS1 Electric Scooter
FREE shipping to UK 🇬🇧
Usage of e-scooters is not legal on public roads, sidewalks or footpaths in the UK 🇬🇧 For more information, please click here.
Description
The RS1 includes a removal battery pack and a 350W - 36v Motor with 700W peak capacity, allowing speeds of up to 25km/h. The 13kg frame is equipped with a reinforced foldable handlebar chassis.
Electroheads Verdict
Specification
POWER AND PERFORMANCE
• Battery: 5Ah
• Charging time: 2 hours
• Motor: 350W - 36v Motor with 700W Peak Capacity
• Max Speed: 25km/h
• Electric power range: 15.5m / 25km
• Max load: 120kg before performance drop

BUILD
• Expand Size: 1131 x 170 x 1181mm
• Folded size: 1131 x 170 x 485mm
• Weight: 13kg - Aviation Grade Aluminum Alloy
• Color: Gunmetal Grey
• Tyre size: 10"
• Tyre properties: Pneumatic air tyre
• Braking system: Disk brake, E-ABS brake and pedal brake

FEATURES
• Riding modes: Three drive modes
• Light: LED head and tail light system
Shipping & Warranty
Shipping
UK: Standard Tracked UK Delivery (3-5 working days)
Eu: Standard Tracked EU Delivery (3-5 working days)

Warranty
Riley Scooters offers a 12-month warranty on all products, with the exception of perishable parts (battery, tyre & inner-tube).

New, unused products may be returned in their original unopened packaging within 30 days after the original delivery date. Products being returned must have not been used and should arrive back in the same condition as they were sent.

For more information, please visit https://rileyscooters.com/pages/warranty
Perfect for beginners
Never ridden an electric scooter before? Interested in seeing what the fuss is about?
The Riley RS1 is the perfect example of what an e-scooter should be. Practical, quick, and comfortable to ride, the RS1 is a no-fuss, all-fun package that's designed for daily riding.
Get yourself to work, college, or just get out and about at the weekend – anyone can ride the Riley, and everyone will enjoy it.
Highlight features
Three of the coolest features on the Riley RS1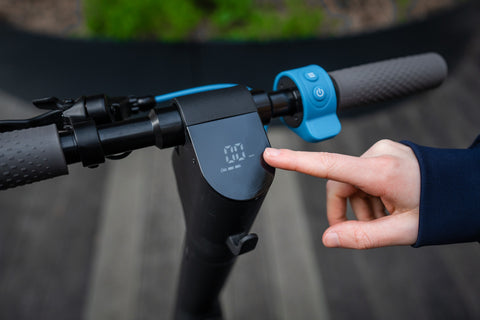 Central display
The RS1 has a clear, easy-to-read, and neatly packaged display that's built into the bodywork. This means there's no ugly bolt-on module, it's clean, concise, and allows you to read at a glance.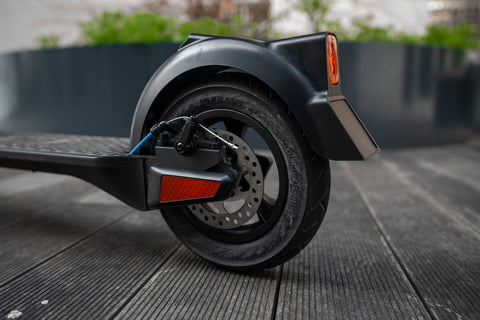 Rear disc brake
Responsive rear disc brake helps to manage your speed, as well as help you come to a near-instant stop. There's also front e-ABS and rear fender brakes for added stopping power.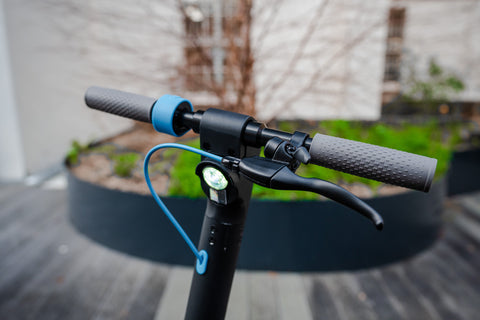 Seven gears
For added safety and visibility at night or in dark conditions, the RS1 has in-built front and rear lights – activated with the push of a button. Perfect for morning rides to work, and for keeping you safe.
Want to read more?
Check out our full review of the Riley RS1, with our Ride and Review star ratings and further detail on all the important features.
Get the best price
Can't wait to get your hands on a new e-scooter, but always want the best deal?

Drop us an email at hello@electroheads.com to find out about our available offers.
Join our growing base of happy customers:
Andrew Sands
Estarli e20 - Verified Buyer
Electroheads' social media reviews are not only accurate, they are very helpful & enjoyable to watch. This led me to making a purchase via their website, the service I received was excellent and the item arrived on time. I would thoroughly recommend Electroheads.

★★★★★

Aris Donahue
Estarli e28 - Verified Buyer
I took a look at the tenways, but I ended up going for a Estarli e28 pro - pretty simliar price and specs.

★★★★★

Daniel Hogarth
Jeep Camou - verified buyer
The jeep camou 2xe has been a game changer. I love riding it, and I'm saving money on fuel. The scooter is fantastic, and the service from Electroheads was great, and the product arrived promptly.