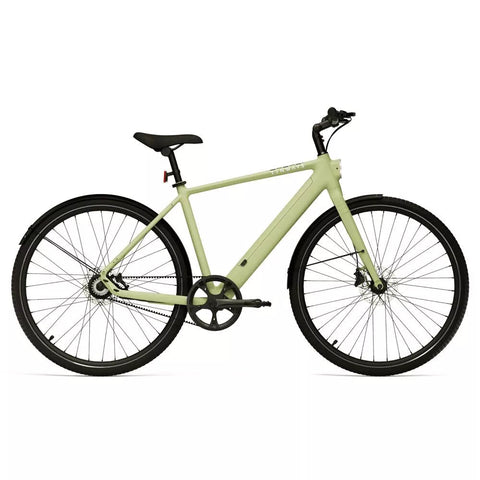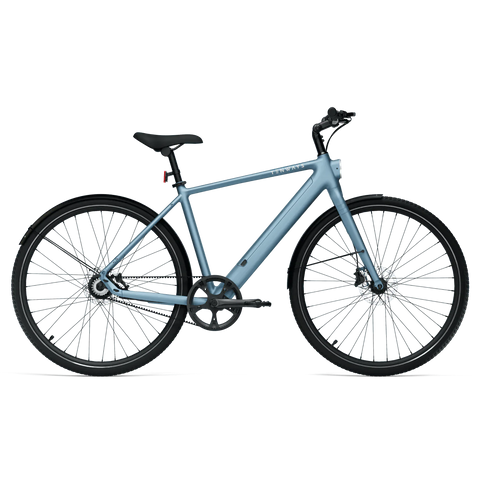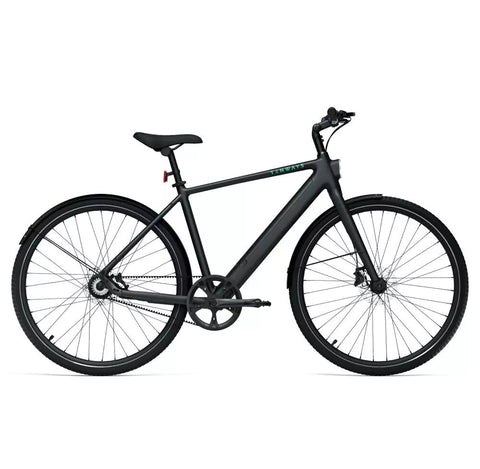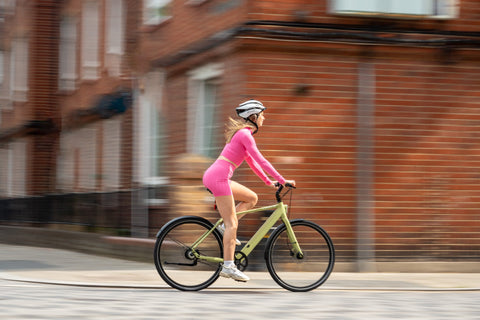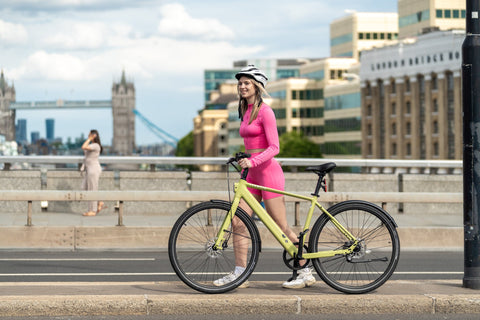 Tenways CGO600 Pro
🌎 Available worldwide
The CGO600 Pro is the updated and improved version of the original Tenways CGO600 electric bike.
Built for the city, this sleek ebike features a carbon belt drive and magnetic torque sensor, and comes in at a weight of just 16kg.
It also features a high capacity removable battery for ultimate convenience when it comes to charging. 
Tenways' new electric bike is available worldwide, and is already a popular model on the streets of the UK, EU and US. See our full review of the Tenways CGO600 Pro. 
Specification
∙Battery : 36V, 10Ah Lithium-ion Battery with LG Cells
∙Display: Minimalist OLED Display
∙Motor: Mivice M080 250W Rear Hub Motor (350w in US)
∙Headlight: Integrated 20 Lux
∙Taillights: Battery-powered, seatpost-mounted
∙Pedal Assist: 3-stage PAS w/ torque sensor
∙Range: 30 miles in our testing
∙Brakes: TEKTRO Hydraulic Disc Brakes w/ 160mm rotors
∙Mudguards: Metal
∙Fork: 6061 Aluminium Front Fork
∙Frame: 6061 Aluminium Frame
∙Drivetrain: Single-speed Drivetrain w/ Gates CDN ∙Carbon Belt
∙Grips: Textured rubber
∙Kickstand: Included
∙Tires: CST Puncture-proof 700x40c Tires
∙App: Tenways App
Buy the Tenways CGO600 Pro
We do not currently have stock of the Tenways CG600 Pro, but you can buy it directly from our friends at Tenways.
Built for the City
The Tenways CGO600 Pro is built with the city in mind. Its single speed carbon belt drive leads to a smooth ride, and is well suited to flatter, less hilly commutes.
In our testing, its battery gave around 30 miles of range - plenty for most city commutes. And the removable battery means you can pop the battery out of the bike and charge it on your desk at work.
Not quite right for you? Check out these alternatives.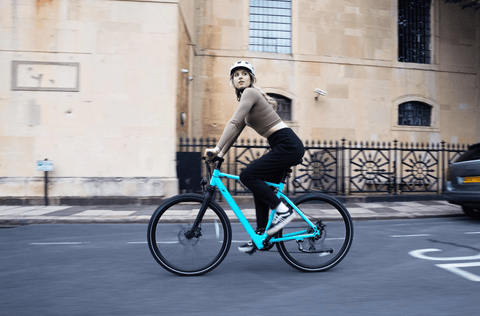 Estarli e28 - For hills
The Estarli e28 follows many of the same visual design principles as the CGO600 Pro, but features gears to help with those pesky hills. It also features a small and subtle front suspension unite for soft and smooth ride on all terrains. The e28 is one of the most popular bikes on Electroheads.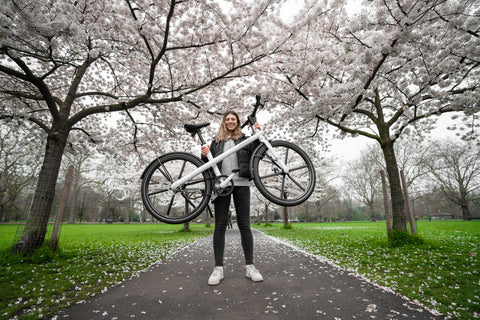 Honbike Uni4 - For comfort
The bespoke woven tyre tread, two inch profile and comfortable saddle on the Honbike Uni4 help to iron out the imperfections in the road surface. No sweat. This is a sleek ebike with a beautiful design language. Perfect for city cruising.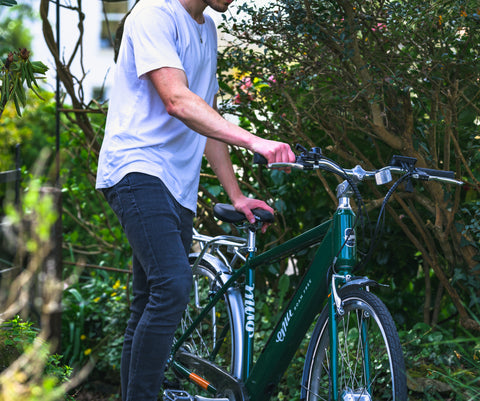 Emu Evo - for affordability
Of course it's fun whizzing around on an electric bike, but sometimes you don't want to be spending upwards of £1500 on your new ride. Emu make an affordable range of ebikes that look like classic British bicycles. We love them.
"The Tenways CGO600 Pro isn't the cheapest electric commuter bike in the market, but that doesn't mean it's not good value for money.
"It's a stiff and sporty ride that will suit people coming from road bikes, and it's a fun bike that will have you wanting to ride it every day."
– Eilis, Electroheads Lead presenter
Buy the Tenways CGO600 Pro
We do not currently have stock of the Tenways CG600 Pro, but you can buy it directly from our friends at Tenways.